Crashes impacting morning commute in Lexington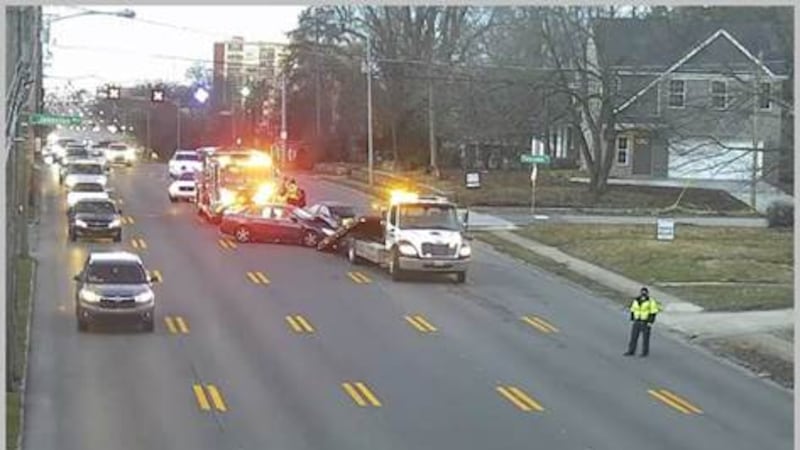 Published: Mar. 2, 2021 at 7:22 AM EST
LEXINGTON, Ky. (WKYT) - Crews are responding to multiple early morning crashes in Lexington.
The Kentucky Transportation Cabinet says two separate collisions happened on Georgetown Road between Iron Works Pike and Hurricane Hall Road.
An electric pole is down, blocking the inbound lane.
A third crash happened on Nicholasville Road at Penmoken Pike.
The outbound lane is closed, so crews can remove the vehicle involved.
Crews responded to another crash shortly after 7 a.m. at the intersection of Man O War Boulevard and Todds Road.
Outbound Man O War is currently blocked, and at least one person is hurt.
It's unclear if anyone was hurt in the Georgetown Road crashes.
KYTC confirms no one was hurt in the Nicholasville Road crash.
Copyright 2021 WKYT. All rights reserved.