Missing three-year-old in Knott County found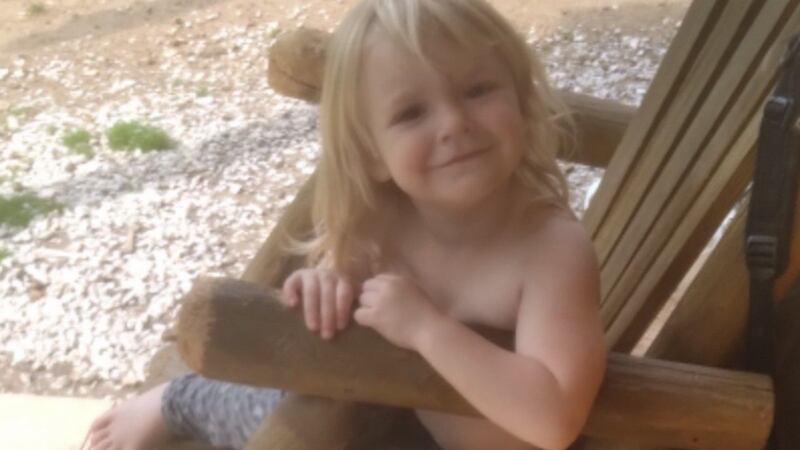 Published: May. 4, 2021 at 10:21 PM EDT
KNOTT COUNTY, Ky. (WYMT) -
7:45 p.m. Update
Troopers with KSP received a call at 6:33 p.m. from a volunteer saying they found Madlyn. After they got to the scene, Troopers confirmed it was her. Madlyn was taken in an ambulance to be treated for scratches and other possible injuries.
7 p.m. Update
Kentucky State Police confirm that three-year-old Madlyn Clawson was found alive Wednesday evening.
4:10 p.m. 5/5/2021 Update:
Kentucky State Police (KSP), along with multiple other agencies, are continuing the search for three-year-old Madlyn Clawson, who walked away from her grandparents' home on Bolen Cemetery Road in the Garrett Community of Floyd County.
State Police say they received a call on Tuesday around 4:46 p.m., she was last seen wearing cheetah print pants with no shoes or shirt. KSP brought tracking dogs and aircraft to aid in the search Tuesday night but were unable to find her.
"We had a large crew here up until early this morning, several of the members of that crew left, several members stayed on scene searching by foot," said Kentucky State Police Trooper Matt Gayheart.
KSP used a helicopter and search dogs in its efforts to find Madlyn. Trooper Gayheart said the dogs found a scent but then lost it.
"This time we're trying to saturate the area around the residence where she went missing from, it's a better odds of finding her," said Gayheart.
As of Wednesday afternoon, KSP is investigating the disappearance as a walk away, he said they do not suspect criminal activity now.
"We don't have any evidence to suggest otherwise, so at this point, we're searching the initial area just trying to find her walking"
The road leading to her grandparents' home is 1.4 miles long with woods surrounding the area.
"With very steep inclines, crews are doing their best trying to navigate through that to get across it," said Gayheart. "I couldn't imagine what it would be like for a three-year-old girl."
If you are wanting to volunteer in the search efforts, you are asked to wait until crews are ready for volunteers.
If you see Madlyn, you are asked to call KSP Post 13 in Hazard or 911.
This was a picture taken not long before she disappeared: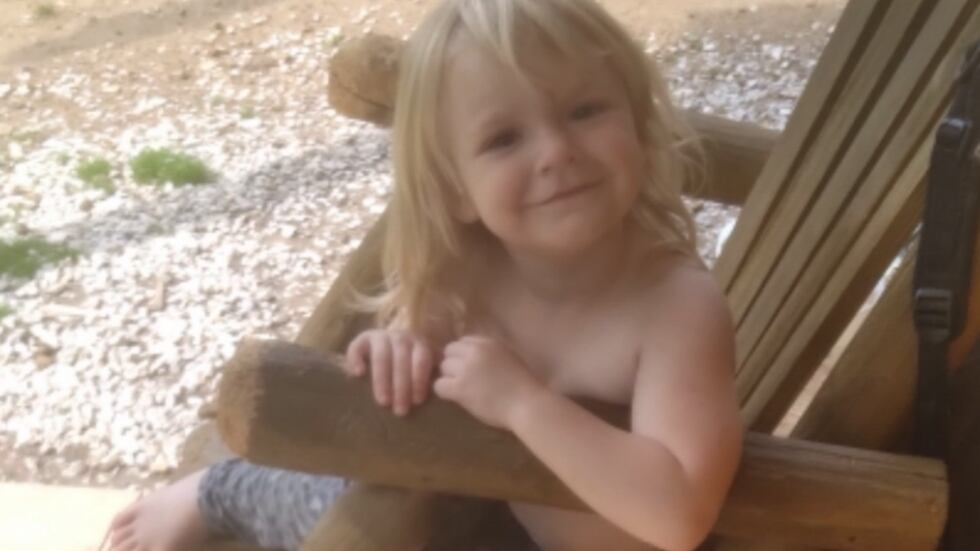 11:30 a.m. 5/5/2021 Update: Officials with Wolfe County Search and Rescue Team confirmed on their Facebook page they are joining the search for the missing girl.
In the post, they attached the picture of the toddler, who Kentucky State Police has identified to WYMT as Madyln Clawson.
We have a reporter in Knott County and we are waiting on updates from police about the status of the search.
Original Story (5/4/2021):
Officials from multiple agencies are searching for a missing 3-year-old girl in Knott County.
Kentucky State Police said the toddler went missing before dark on Tuesday.
Crews are searching in the Bolen Cemetery Road area, north of Hindman, where the little girl lives.
Kentucky State Police, the Knott County Sheriff's Office, and Kentucky Fish and Wildlife are among the agencies assisting with the search.
Some volunteers remained in the area throughout the night.
A larger, coordinated search began early Wednesday morning.
Copyright 2021 WYMT. All rights reserved.