Bob Baffert suspended from Churchill Downs after Derby winner fails drug test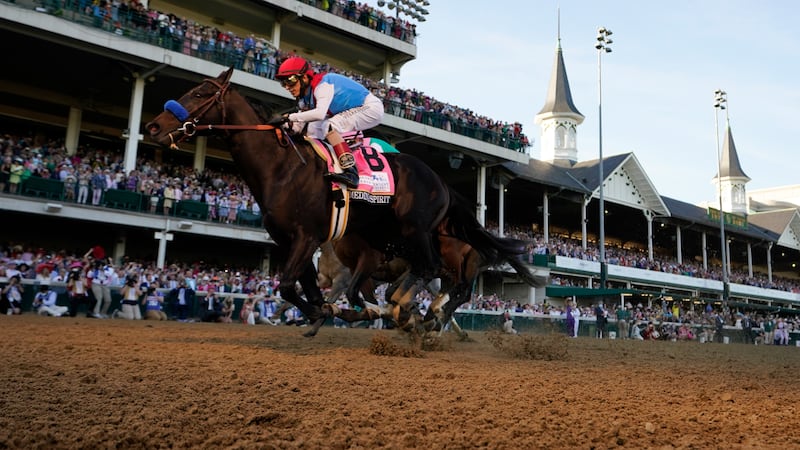 Updated: May. 9, 2021 at 10:05 AM EDT
LOUISVILLE, Ky. (WKYT) - Kentucky Derby winner Medina Spirit failed a post-race drug test, according to his trainer, Bob Baffert.
Trainer Bob Baffert made the announcement during a news conference Sunday, May 9.
Baffert said the report showed Medina Spirit had an unacceptable level of betamethasone in his system.
That is an anti-inflammatory drug.
Baffert denied the claims, saying he never treated the horse with the anti-inflammatory medication.
He said his team is investigating and wants a DNA test to determine if the failed sample is from Medina Spirt.
Churchill Downs released a statement on the decision Sunday. In it, they said Baffert is immediately suspended from entering any horses at Churchill Downs. They said they await the conclusion from the Kentucky Racing Commission's investigation before taking further steps.
Medina Spirt has not been disqualified as the Kentucky Derby winner. Under the state racing commission rules, a second sample from Medina Spirit has to be tested before a disqualification ruling.
Baffert said he still plans to enter Medina Spirit in the Preakness next Saturday.
Copyright 2021 WKYT. All rights reserved.