Lexington Catholic identifies students killed in Scott County crash
Updated: Jun. 1, 2021 at 5:13 AM EDT
GEORGETOWN, Ky. (WKYT) - The names of the two Lexington teens killed in a Memorial Day crash in Scott County have been released.
The Scott County Sheriff's Office said the crash happened around 10:15 p.m. on Carrick Pike.
Investigators said a vehicle occupied by four people struck another vehicle and then a utility pole. The 17-year-old driver and a 16-year-old passenger in the back seat were pronounced dead at the scene.
The sheriff's office said both victims attended Lexington Catholic High School.
Lexington Catholic officials have identified the victims as junior David Cervoni and senior Dominic Bilotta. We're told they were teammates on the cross-country team.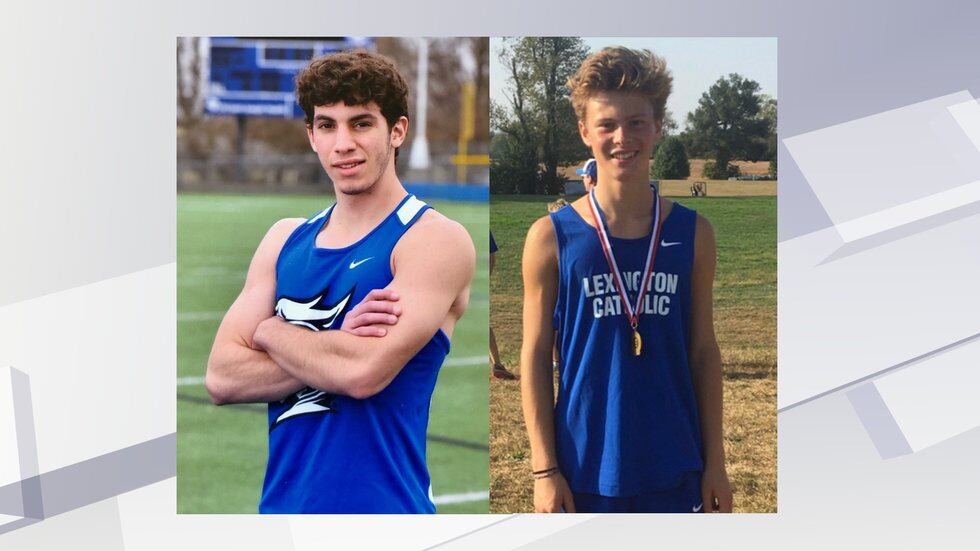 The school sent this message to notify the Lexington Catholic community:
It is with deep sadness that we write this afternoon to inform you that Lexington Catholic Junior, David Cervoni and Senior, Dominic Bilotta, passed away last night after a tragic car accident in Georgetown, Kentucky.
They were teammates on the Cross-Country team. David was a member of the Varsity Lacrosse team and Dominic was a member of the Service Club, Trapshooting team and Track & Field.
As we support one another, we will come together as a community to pray for the Cervoni and Bilotta families. A prayer vigil will be held at Saint Elizabeth Ann Seton Catholic Church in Lexington, Kentucky on Wednesday, June 2nd at 7:00 pm.
Our Spiritual Life office will have opportunities for those in our community to write messages of support for both families beginning at 6:00 pm prior to the vigil.
We will continue to have a team of grief counselors and priests on the Lexington Catholic campus on Wednesday, June 2nd beginning at 10:00 am until 3:00 pm in the High Marks Center. Please enter through the High Mark door (Entrance F). Counselors will continue to be available for as long as our students need the extra support.
We ask that everyone keep our entire community in your thoughts and prayers as we support each other through this time of grief.
Two other passengers were taken to the University of Kentucky Hospital with minor injuries. Police said no one in the other vehicle was injured.
At this point, investigators don't believe drugs or alcohol were involved. However, the Scott County Sheriff's Office said speed was likely a factor in the crash and the accident could be a cautionary tale for driving quickly down a country road.
"These roads are already inherently dangerous because they're narrow. Most people that live in areas like this, they travel at a slow speed. It's almost at the point that you have to almost sometimes pull over and allow a vehicle to go by in some areas," said Eddie Hart with the Scott Co. Sheriff's Office. "I spoke to one drive this morning who spoke about when he drives on Carrick Pike he always puts his side mirrors in because it's so narrow."
Summer school began Tuesday at Lexington Catholic. School officials say there will be grief counselors present.
Copyright 2021 WKYT. All rights reserved.