Kentuckians mark 10 years since devastating tornado outbreak
Published: Mar. 2, 2022 at 11:39 AM EST
KENTUCKY (WKYT) - Wednesday marks ten years since one of Kentucky's worst tornado outbreaks in history.
Eighteen tornadoes touched down in 2012, hitting 27 counties. 26 people were killed and more than 200 were hurt.
West Liberty, Salyersville and East Bernstadt were some of the hardest-hit places.
It's a day not many people will ever forget across much of the region, especially in West Liberty. An EF-3 tornado tore through the town, devastating much of the area.
The tornado first touched down in Menifee County during the evening of March 2, 2012, and then stayed on the ground for a total of 86 miles, reaching a strength of EF-3 with winds of 140 miles per hour and, at one point, was one-mile wide.
In Morton County alone, six people lost their lives and most of downtown West Liberty was destroyed. Now, ten years later, hardly a trace of that devastation would be noticed as the city has rebuilt, but for those that lived through it, they'll never forget.
In the same outbreak, another tornado hit northern Laurel County. An EF-2 tornado with winds of 125 mph tore through East Bernstadt. Debris was everywhere and six people lost their lives.
While things look different today, it's a reminder not to take any storm for granted.
Darren Wyatt, assistant chief of the Laurel County Rescue Team, describes the night as difficult.
That whole day, Wyatt says the team knew it could be a bad day of storms from local meteorologists. He remembers getting the call and then arriving to total darkness. They had no idea what they were getting into but couldn't even get onto the main road because it was so littered with debris.
"I have to say Laurel County pulled together as a team, as a fire department, with everybody all together and working as a team to get through what we had to get through," Wyatt said. That night, I don't know what time we ended up just going to get in, but I mean we went for days. I mean, we had a tornado one day and the next day it was snowing on top of all the carnage."
Ten years later, the people of Laurel County know just how devastating the power of Mother Nature can be. When the threat of severe storms rolls around, the town will do everything it can to prepare.
The tornado outbreak ended up with 81 tornadoes occurring across 11 states.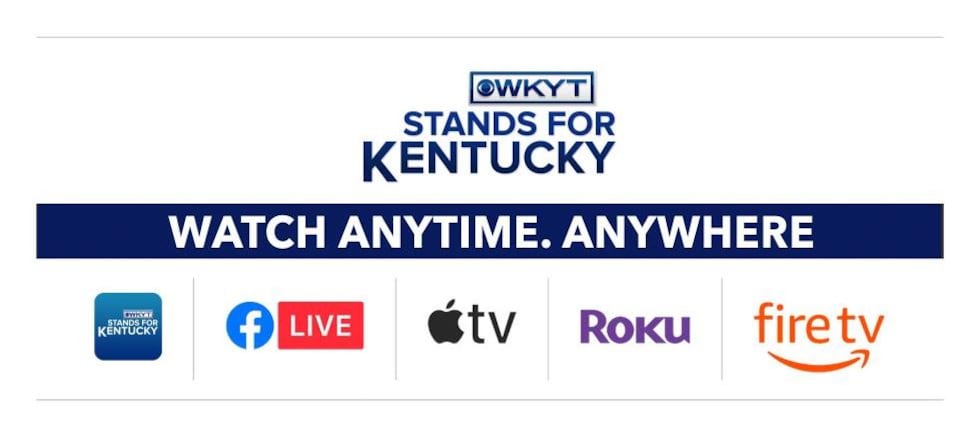 Copyright 2022 WKYT. All rights reserved.