Clark Co. first responders honored for saving fellow officer's daughter
Published: Apr. 13, 2022 at 8:18 PM EDT
CLARK COUNTY, Ky. (WKYT) - A life saved on a Clark County farm was the topic of discussion at a recent Winchester City Commissioner's meeting. It was a chance for the family involved to say thank you to those who helped their daughter.
Hill Top Farm in Clark County is like a lot of Kentucky farms, and no matter the hour, there is always work to be done. When Travis Thompson isn't on duty as a Winchester Police Sergeant, his family farms cattle, and everyone pitches in.
Thompson's 15-year-old daughter Addison is no stranger to the work, she has grown up showing livestock.
On March 6, 2022 the family had just returned home from watching Addison show cattle in Louisville, but despite the pouring rain, work was waiting.
"We were in the peak of our calving season here at the farm and we had some calves drop while we were gone and needed to be tended to and cattle needed to be fed," said Thompson.
Thompson, his wife Cenchrea and Addison headed out to a pasture on the farm and found their cattle near Four Mile Creek. The tributary that feeds it off their farm was swollen from relentless rain that day.
"We had just tagged a newborn calf that had been born while we were gone, probably a day old. As soon as we got done tagging it momma took it away from us, which is normal, but she went towards the creek," said Thompson.
Thompson jumped in the water downstream to catch the calf if it when in, but what he didn't know is that Addison had also jumped in and something had gone terribly wrong.
"And the calf swept down and Addison jumped on it about right here in this opening," said Thompson.
What followed next were terrifying moments this family will never forget.
"Cenchrea caught her right here at this tree and we got her up on the bank," said Thompson.
In those moments, Addison was lifeless.
"Cenchrea and I worked to get her up on the bank and when she didn't have a pulse and she wasn't breathing so we instantly made the decision to start CPR," said Thompson.
Getting Addison help would prove difficult, they were at the farthest point on the farm, nearly two miles from the road, coupled with a bad cell connection made it difficult to get a call out. But 21 minutes later, fellow first responders showed up.
"One of the battalion chiefs literally scooped her up in his arms and sat down in the back of the Viking and the rest of the crew got on top to keep him from coming out with and we had to go straight up the hill," said Thompson.
Addison was rushed to Clark Regional and then on UK Hospital where doctors braced the family for what was to come.
"The doctor came in and spoke to us, told us the next few hours would be critical and that Addison had basically drowned," said Thompson.
Addison spent several days in the hospital, has recovered and really has very little recollection of what happened.
"Everything fell into place that particular day, the ambulance that is closest to us here wasn't on a run, they were in station. There were senior experienced battalion chiefs and a paramedic on board that ambulance," said Thompson.
As a first responder himself, it was important for Thompson to publicly thank those who came to his family's aid.
"They save lives every shift, but often times there is not the opportunity to recognize them for it or someone who understands it to step up and do it," said Thompson.
This past week he went before the Winchester City Commission to share his family's story and call for a special honor for those involved.
"We have prepared certificates of commendation for the core group of first responders that came to our aid that day. Please place a copy of these certificates in each of these employee's files for their heroic efforts in saving my daughter on March 6, 2022," said Thompson at the Winchester City Commissioner's meeting.
The individuals honored included:
• Communications Officer Kayla Layne
• Battalion Chief Jason Keller
• Battalion Chief Scotty Bell
• Paramedic Courtney Harrison
• Firefighter Tyler Tays
• Firefighter Ethan Brogli
And it was a chance for a first responder's daughter to personally hug the heroes responsible for saving her life.
"I am forever in debt to these individuals, it is because of them I was not planning a funeral and instead Addison stands beside me here today," said Thompson.
Thompson and his family also thanked with the Winchester Police, Clark County Sheriff's Office, Kentucky State Police, Lexington Police and Fayette County Sheriff's Office who helped block intersections to help the ambulance get to the hospital faster.
Thompson says it was also important to go before the city commission as a reminder to city leaders the importance of continuing to fund highly trained first responders across the board for all communities.
And for many of these first responders this was personal because Addison has grown up around so many of them. Her dad of course is an officer, her stepmom is a nurse, and her mom is with the Winchester Fire Department.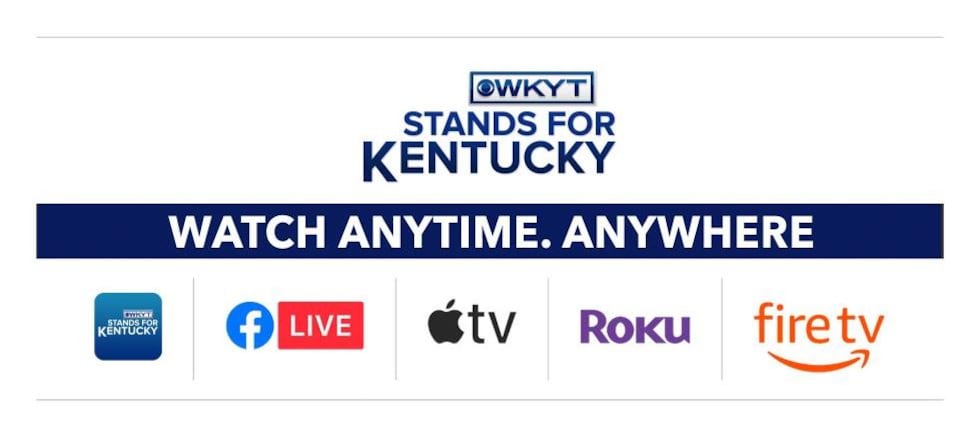 Copyright 2022 WKYT. All rights reserved.