Tattoo studio offering to remove Kanye ink for free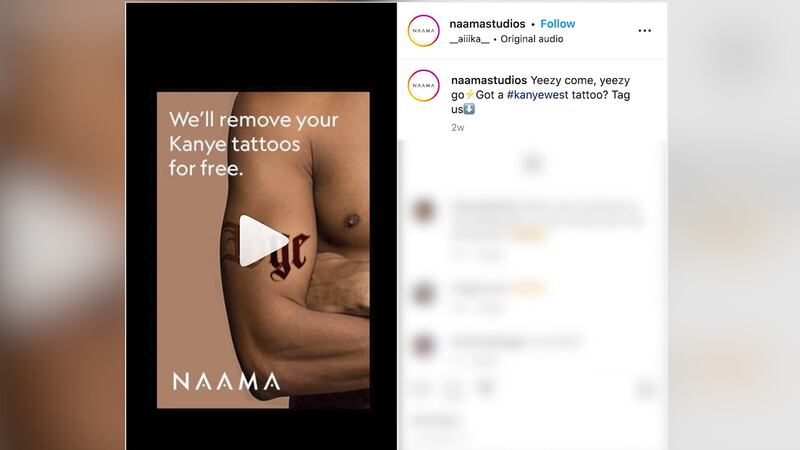 Published: Dec. 6, 2022 at 10:59 AM EST
(CNN) - "Yeezy come, Yeezy go."
That's the slogan of a tattoo removal company that is now offering free service to people who want their ink of rapper Kanye West taken away.
This announcement comes in the wake of the artist's recent antisemitic tirades.
The London-based company Naama made the announcement on Instagram a few weeks ago, and since then, three people have started the laser removal process. At least 10 more have booked consultations.
The CEO of Naama says the Ye tattoo removal initiative is receiving interest worldwide.
The rapper recently also lost sponsorship deals with numerous brands for his controversial statements and posts.
On an appearance on conspiracy theorist Alex Jones' show last week, Ye said, "I like Hitler."
Copyright 2022 CNN Newsource. All rights reserved.