Birders flock to Kentucky to see rare pink-footed goose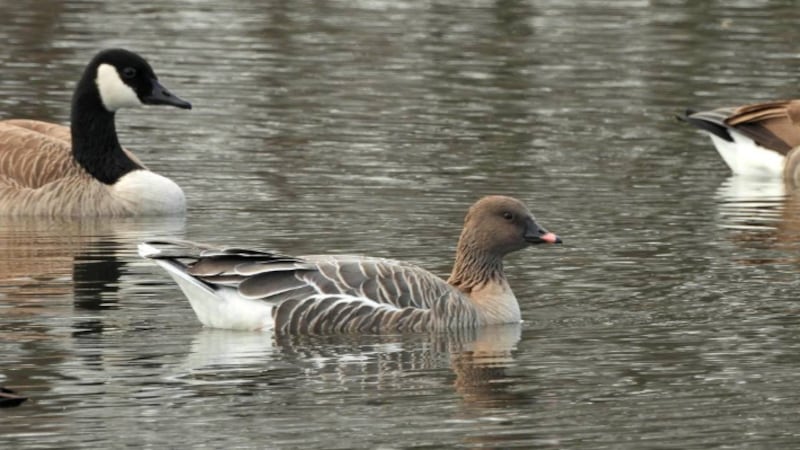 Published: Dec. 31, 2022 at 8:08 PM EST
NICHOLASVILLE, Ky. (AP/WYMT) - Birders from as far away as Wisconsin flocked to Central Kentucky last week in the hopes of seeing a rare pink-footed goose.
It led them on a wild goose chase, but eventually the birders got their reward.
The Lexington Herald-Leader reported the goose is usually found in Iceland, Greenland and northern Europe.
It has occasionally been seen in North America but never before in Kentucky.
Just before Christmas, it was spotted on a farm in Nicholasville, but when the birders arrived, the goose was gone. Then, one of them received a call that it had been spotted again in a neighborhood.
The birders drove in a caravan and got their goose.
Copyright 2022 WYMT. All rights reserved.