Knott Countians start petition for wet/dry vote, sparking debate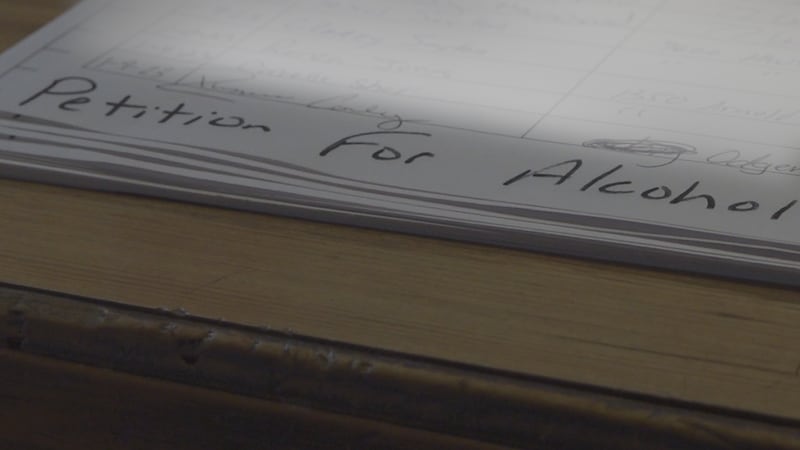 Published: Jan. 13, 2023 at 5:57 PM EST
KNOTT COUNTY, Ky. (WYMT) - Knott County, Kentucky is known as a place filled with history and beautiful views, but a group of community members feel the need for change.
"When this group came about of how we can make changes. One of the first things that came up is how can you increase revenue. Well, an easy way to increase revenue is just a wet/dry vote and you can get alcohol sales," said Jordan Owens, a petition supporter.
The group members, who coordinated through Facebook, decided to follow through with the idea and they placed petitions throughout the county.
Owens said this change will prevent people from having to drive to another county for dinner and a drink.
"We are giving other counties our money. Especially like post flood we are struggling with our parks we're struggling with all these things. We are giving other counties money," he said.
Knott County is one of the last dry counties in Kentucky and this type of change is not welcome by all. Billy Sizemore, a local against the petition said alcohol almost ruined his life, and he doesn't want others to go through what he did.
"It hurts families. It hurts more than just the person that consumes the alcohol. So, just from my personal experience I can't personally vote to make that more readily available when I know what it does to families," Sizemore added.
He said he believes there are other solutions for change in the area.
"Living in Knott County my entire life. I think that we have a county that can find answers to those questions that are out there. As far as how do we move forward, how to do progress? Without going down a road that's going to have a negative impact on families," said Sizemore.
There are two different opinions on how they hope the petition results turn out.
"This petition doesn't automatically mean that overnight now you have to drink, or that they're going to be on every corner and everybody's going to be out drunk. No, like that's not reality. Reality is also not that we're going to have a booming town overnight," said Owens.
"I've heard people debate both sides of this and you know from my perspective. I just can't justify making that more readily available," added Sizemore.
County Clerk, Reci Cornett said if the petition gets 1,317 signatures by January 31st it will be reviewed by the election committee to ensure accuracy. Then sent to the Judge Executive to set a voting date, possibly as early as the primary election in May.
Copyright 2023 WYMT. All rights reserved.