Old Dunbar gym hosts first high school game in 55 years, named "Glory Road" landmark
Lou. Central takes down Dunbar, 59-56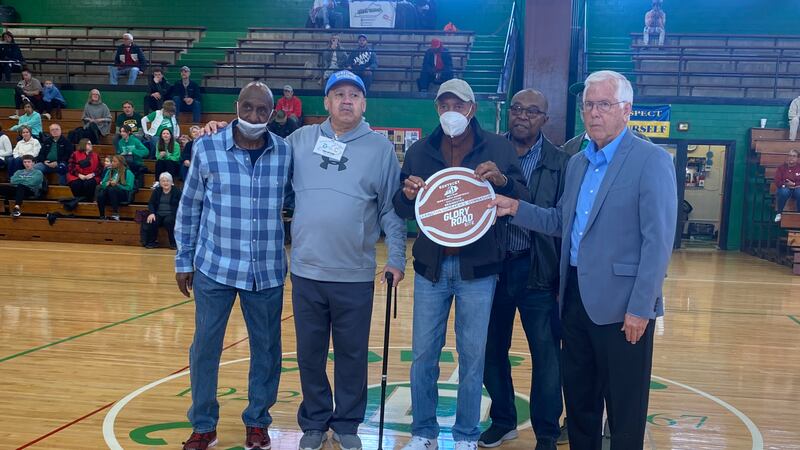 Published: Jan. 14, 2023 at 8:52 PM EST
LEXINGTON, Ky. (WKYT) - Sporting the green and white of the old Dunbar Bearcats, the "new" Dunbar Bulldogs hosted Lou. Central in a game Saturday billed as the Heritage Game, sponsored by the Kentucky High School Basketball Hall of Fame.
Central won the game, 59-56.
But the afternoon was a celebration of Dunbar High School and the old Dunbar gym, now known as the Dunbar Community Center. Saturday's matchup was the first high school game played in the building in 55 years. Several former Dunbar players and former students were in attendance.
Before tipoff, Ken Trivette of the Hall of Fame, presented former Bearcat players with a "Glory Road" plaque, designating the gym as an iconic and historic landmark that helped grow the high school game in Kentucky.
Old Dunbar High opened in 1923 and closed in 1967.
Copyright 2023 WKYT. All rights reserved.