Jason Lindsey's Weekend Forecast
Tracking Sun and Clouds, then a Winter Mix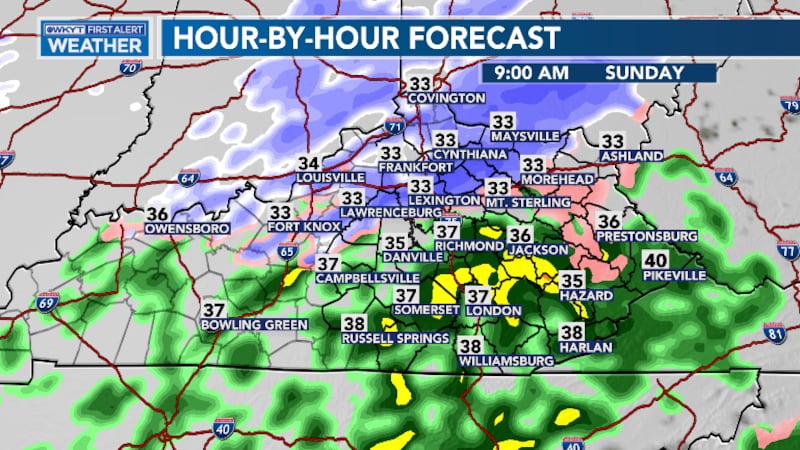 Published: Jan. 20, 2023 at 7:46 AM EST
LEXINGTON, Ky. (WKYT) - Tracking cooler temperatures, a wild wind, clouds, and a few snow showers for Friday.
The good news, we'll enjoy a mix of sun and clouds, for Saturday, before our next weather maker brings a winter mix, on Sunday.
We'll dry out for the majority of Monday and Tuesday.
Another winter mix arrives, on Wednesday, with snow, on Thursday.
Highs cool from the middle 40s, on Saturday, to the middle 20s, by Thursday. - Meteorologist Jason Lindsey | TWITTER | FACEBOOK
Copyright 2023 WKYT. All rights reserved.