Sheriff 'appalled' after 2 stolen dogs found dead on side of road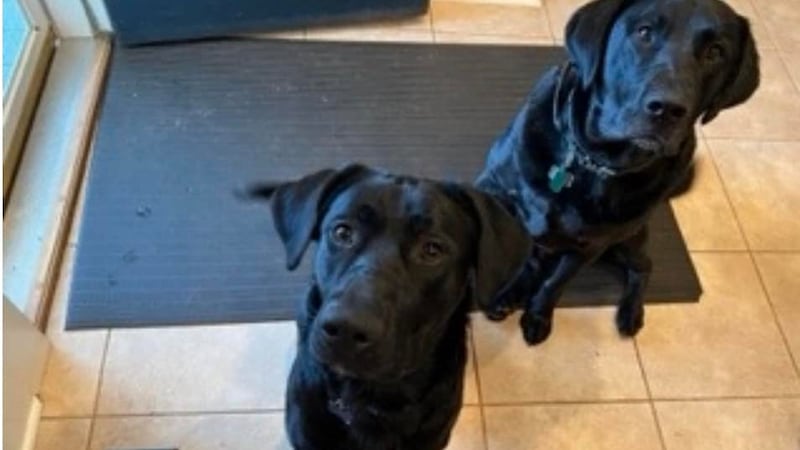 Published: Feb. 14, 2023 at 10:10 PM EST
ROCKY MOUNT, Va. (WDBJ/Gray News) - Authorities in Virginia say they are appalled after two missing dogs were found dead.
According to the Franklin County Sheriff's Office, the bodies of two missing black labs were found on the side of the road Tuesday.
Officials with the Franklin County Humane Society Planned Pethood and Adoption Center said the dogs were reported as missing on Feb. 7.
According to the animals' owner, the dogs, named Colby and Caleb, broke away from him to chase a squirrel at an area park. But then two men lured the dogs into a car and took off with them while he was calling for their return.
A $2,500 reward was offered for the return of the dogs, according to the adoption center.
On Tuesday, deputies and animal control reported they were called regarding a resident finding the bodies of two dogs on the side of the road.
The sheriff's office said the dogs were identified as the missing black labs. Colby and Caleb have since been taken to the Virginia-Maryland College of Veterinary Medicine at Virginia Tech to determine their cause of death.
"We are appalled at this senseless tragedy and extend our condolences to the owners of these dogs," the sheriff's office said in a statement.
Anyone with further information was urged to contact authorities at 540-483-3000.
Copyright 2023 WDBJ via Gray Media Group, Inc. All rights reserved.