Darrington leads Douglass to Girls' 11th Region title
Junior scores 27 points, grabs 29 rebounds in win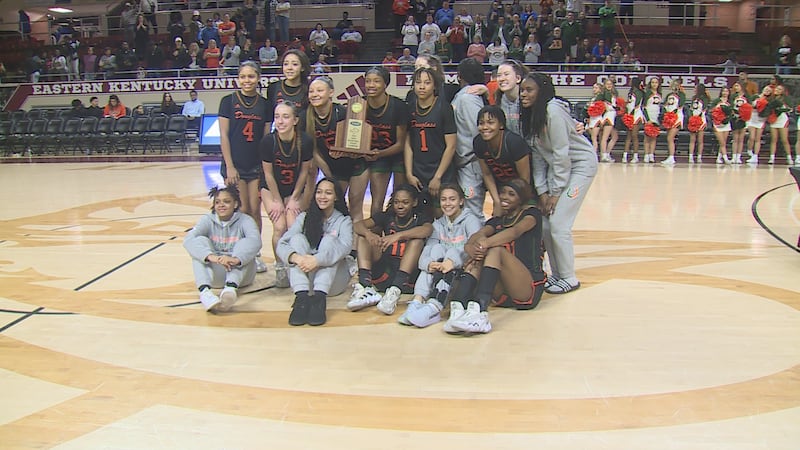 Published: Mar. 4, 2023 at 10:00 PM EST
RICHMOND, Ky. (WKYT) - Ayanna-Sarai Darrington made quite the splash on Saturday in leading Frederick Douglass to a 66-51 win over Lexington Catholic in the Girls' 11th Region Tournament championship game.
Darrington, who missed a couple of weeks of the season and the district tournament, scored 27 points and grabbed 29 rebounds in the finals.
"We've been saving her, hoping we'd get to this point and we made it. She was ready to go," coach Daryl Moberly said.
Douglass led 24-14 at the half. Darrington had 20 of those points. 14 of her 29 rebounds were on the offensive glass.
"We just needed to win," Darrington said. "I felt like we just needed to push through and that's what I did."
Niah Rhodes finished with 13 points for the winners.
Jermyra Christian chipped in 12.
Katherine Truitt led Lexington Catholic (19-11) with 23 points.
Douglass (24-8) will face the winner of the 13th Region on March 8 at 8:30 p.m. in Rupp Arena in the Girls' Sweet 16.
Copyright 2023 WKYT. All rights reserved.