Kentucky Reptile Zoo welcomes rare baby cobras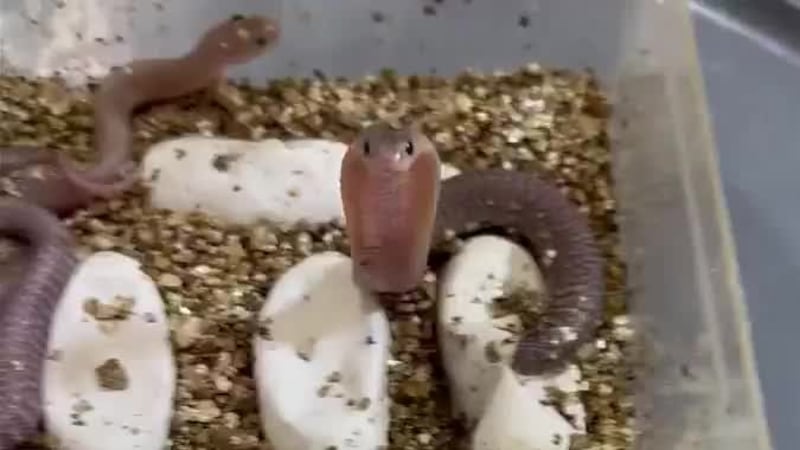 Published: Mar. 10, 2023 at 1:07 PM EST
SLADE, Ky. (WKYT) - The Kentucky Reptile Zoo in Powell County recently welcomed a pair of rare residents.
The zoo says two baby Philippine cobras hatched at their facility Thursday morning.
The Kentucky Reptile Zoo officials tell us Philippine cobras are the third most toxic cobra in the world and are rare in USA zoo collections.
We're told KRZ is using the venom from the cobras in opiate replacement research projects.
Copyright 2023 WKYT. All rights reserved.