Douglass dunks their way past Martin Co. 73-53 at KHSAA Sweet 16
The Broncos used eight dunks and a devastating defense to win in opening round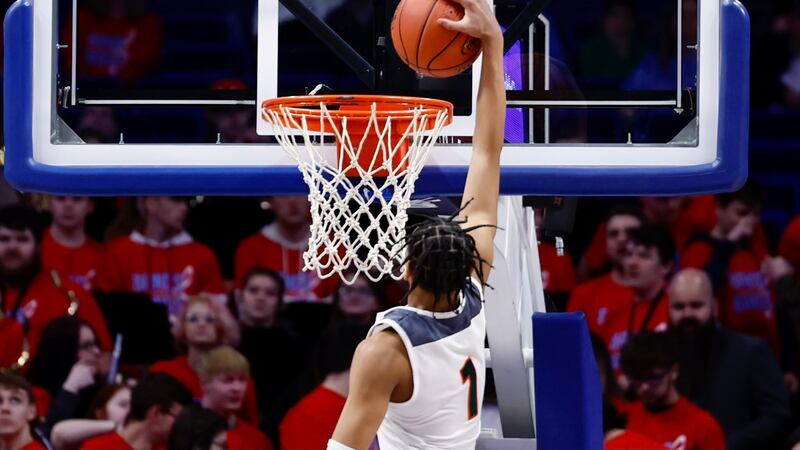 Published: Mar. 17, 2023 at 12:30 AM EDT
LEXINGTON, Ky. (WKYT) - The Douglass Broncos made the most of their inaugural appearance at the KHSAA Boys' Sweet 16 by dunking all over Martin County 73-53 in opening round action Thursday night.
The 11th region champions used a 3-headed attack from Melo Boone, Logan Busson, and Aveion Chenault who combined for 49 points while shooting 21-for-33 collectively.
Douglass' defense was blinding with eleven blocks and 13 steals while limiting the 15th region champions to 35% shooting and opening a 30-point lead in the second half.
Douglass (32-2) has won 29 in a row and faces Male in Friday's quarterfinals.
Copyright 2023 WKYT. All rights reserved.