Woodford Co. advances to Sweet 16 semifinals with 59-48 win over ETown
Yellow Jackets face Warren Central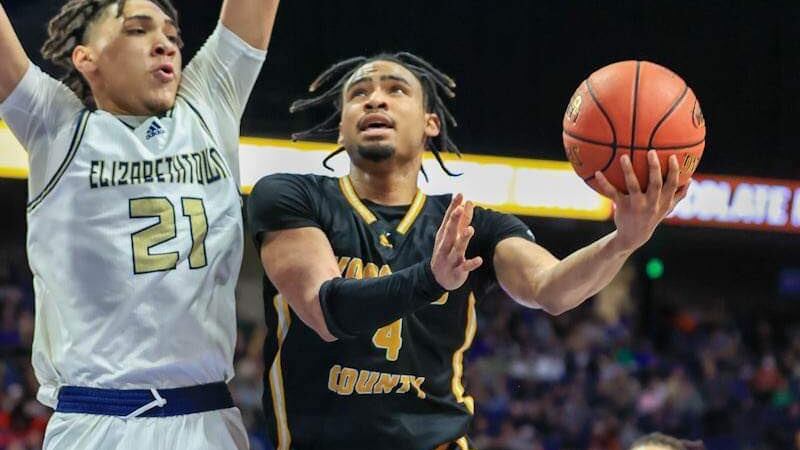 Published: Mar. 17, 2023 at 2:18 PM EDT
LEXINGTON, Ky. (WKYT) - Making the most of its first appearance in the Boys' Sweet 16 in 37 years, Woodford Co. advanced to Saturday's semifinals with a 59-48 win over Elizabethtown on Friday at Rupp Arena.
Jasper Johnson and Aden Nelson led the Yellow Jackets (22-12) with 16 points apiece.
Santonio Waide pitched in 12 for the winners.
Woodford Co. will face the Warren Central, 64-48 winners over Ashland.
Copyright 2023 WKYT. All rights reserved.