Devin Burkes moonshot lifts Kentucky to 15th-straight
Kentucky extended the nation's longest active win streak to 15 games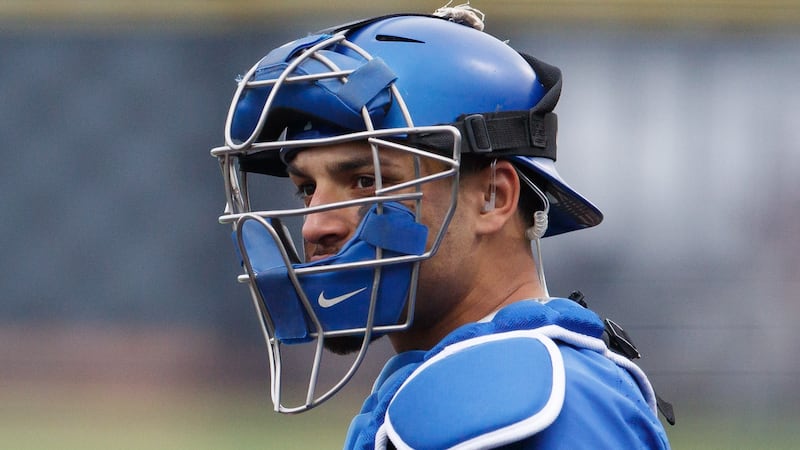 Published: Mar. 21, 2023 at 10:28 PM EDT
LEXINGTON, Ky. – Devin Burkes loves the moment.
The sophomore catcher launched a two-run, go-ahead moonshot into orbit in the seventh inning as Kentucky extended the nation's longest active win streak to 15 games in a 9-3 victory over Eastern Kentucky on Tuesday at Kentucky Proud Park.
Trailing 3-2, Burkes pulverized a 3-1 pitch 424 feet to left-centerfield to give the Cats (19-2, 3-0 SEC) an advantage they would not relinquish. The blast came after lefty Jackson Nove, who earned the win, recorded three straight strikeouts in the top half of the inning after an EKU leadoff triple. Nove, Zach Hise and Austin Strickland struck out seven straight Colonels in one stretch to give the Cats' offense time to find its footing as EKU brought out a parade of pitchers against it.
UK took a 2-0 lead through two innings but EKU got a hit by pitch and single to open the fifth before a sinking liner to left skipped past a diving Ryan Waldschmidt to score a run. A grounder past a diving Grant Smith then scored two to give the Colonels the lead.
Burkes' homer gave UK the lead and big at-bats by Chase Stanke and James McCoy made sure there would be no EKU comeback.
Copyright 2023 WKYT. All rights reserved.