'Tremendous loss': Zoo announces unexpected death of 6-year-old giraffe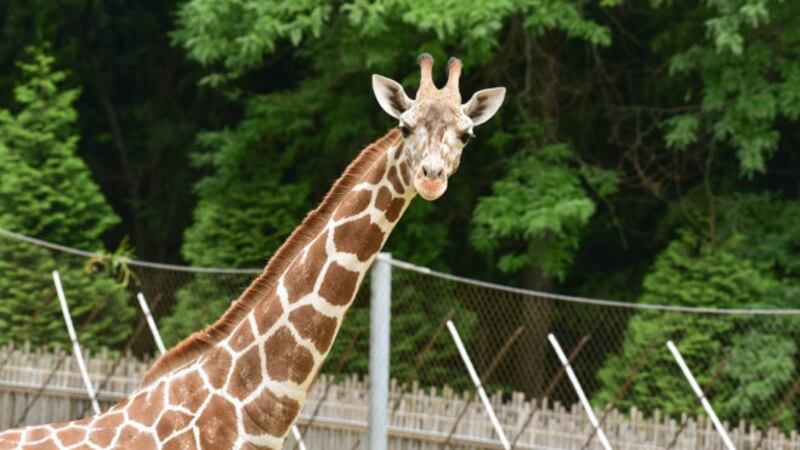 Published: Mar. 29, 2023 at 1:12 PM EDT
BALTIMORE (Gray News) – The Maryland Zoo is mourning the unexpected loss of a beloved 6-year-old female giraffe named Willow.
According to the zoo, a cause of death is not yet known, but an autopsy is being done to determine what happened.
The zoo said that Willow began showing a sharp decrease in appetite Friday. While gastrointestinal issues are not uncommon in giraffes, zookeepers began treating Willow and monitoring her around the clock.
The zoo said Willow appeared to be stable but then sharply declined on Monday, when she died.
"This is a tremendous loss, and we know our members, guests and friends feel it too," the zoo said in a news release. "Since her birth, Willow has inspired joy and compassion in thousands of people. She grew from an awkward calf with ossicones that looked like pigtails to a beautiful icon of the Zoo and her vulnerable species."
Willow was born at the Maryland Zoo to mom Juma and dad Caesar, who still reside in the Giraffe House. Willow was named during a public contest that drew more than 26,000 votes.
"We could go on about Willow's goofy personality and many life milestones and know those topics will be in conversations today in our barns and your homes. We know you understand how special Willow was and the significance of her loss."
Copyright 2023 Gray Media Group, Inc. All rights reserved.