Burrow, Bengals make contract pact
Agree to "vow of silence" on contract talks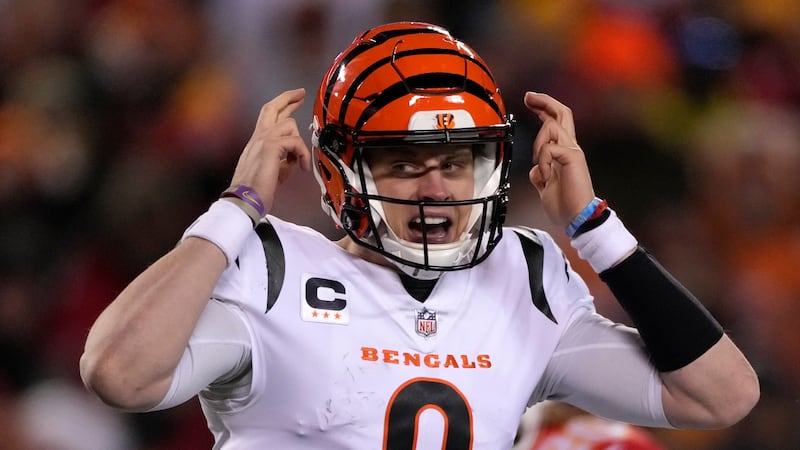 Published: Mar. 31, 2023 at 1:47 PM EDT
CINCINNATI, Ohio (WKYT) - All-Pro quarterback Joe Burrow and the Cincinnati Bengals have made a pact to not discuss contract talks between the two parties.
The two sides have agreed upon a "vow of silence" as the two parties work towards a long-term deal for the Bengals' quarterback.
"I don't know the pace but we hope that there's something that can get done," Bengals executive vice president Katie Blackburn said from the NFL Annual League Meeting, via the team's website. "We sort of said we won't talk about it much until there's something to talk about."
Burrow has publicly stated his desire to play long term in Cincinnati.
The former Ohio State and LSU quarterback has one year remaining on his rookie contract.
Copyright 2023 WKYT. All rights reserved.