Downtown Lexington businesses looking for increased police patrols during busy season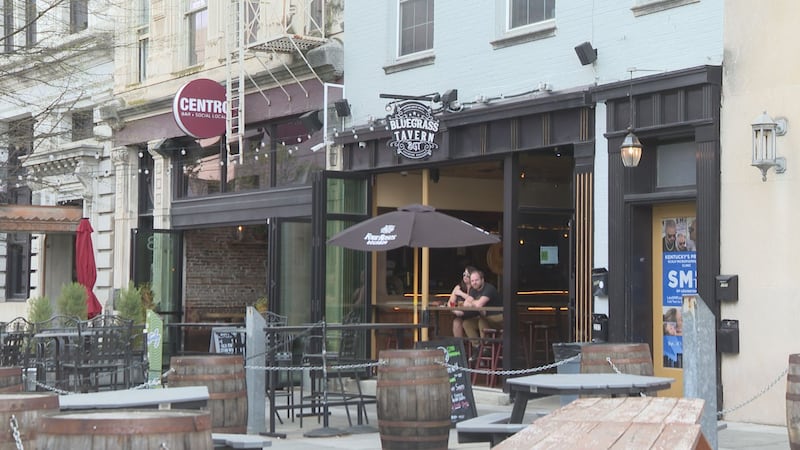 Published: Apr. 5, 2023 at 11:04 PM EDT
LEXINGTON, Ky. (WKYT) - As the weather gets warmer, and events like Thursday Night Live return to the downtown pavilion, restaurants and bars in the area are preparing for their busy season.
With the increased foot traffic, they know that means an increase in potential safety concerns. They are hoping measures brought into place last year are brought back, and then some, this year.
"You can't enjoy downtown without safety," said Bluegrass Tavern owner Sean Ebbitt. "Safety should be paramount over everything else, then you get to do all the extracurricular activities."
Ebbitt and other business owners have been working with the city and local law enforcement since a string of shootings and other incidents last year.
"So far, it's been a very calm several months," said Ebbitt. "We're hoping it'll be kind of the same over the summer. Obviously there's going to be the challenges when the warm weather comes out, more people come out."
Last year, the Downtown Lexington Management District worked with the city and law enforcement to allocate $60,000 to hire off-duty deputies to patrol the area, in addition to officers already assigned to the area.
"I think it's very important and critical for the viability of all the business and all the people who kind of work at them and live of the incomes that they generate."
LexPark is also ramping up efforts to have eyes everywhere. They're adding 150 cameras to their downtown parking garages that will be able to send alarms. Extra security personnel has already been added to the Victorian Square and Transit Center garages.
The Fayette County Sheriff's Office says plans for patrols this season are ongoing and haven't been finalized yet.
Copyright 2023 WKYT. All rights reserved.