'I think I love you:' Alex Murdaugh gets dozens of supportive messages in prison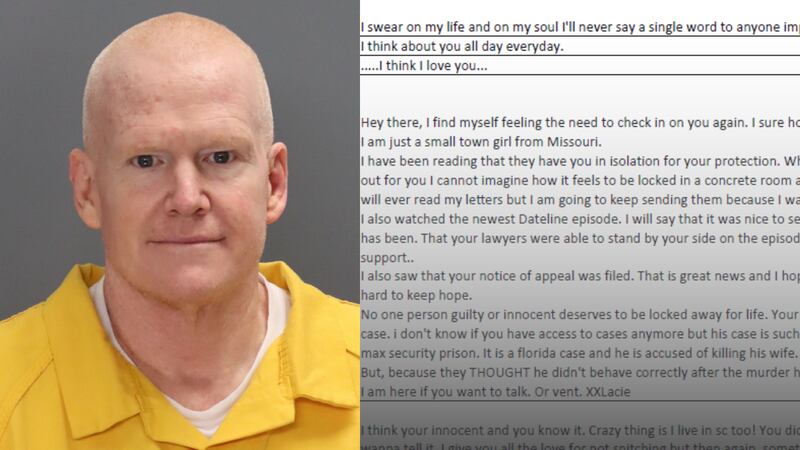 Published: Apr. 10, 2023 at 4:27 PM EDT
GREENVILLE, S.C. (WHNS/Gray News) - After Alex Murdaugh began his life prison sentence for the murders of his wife Maggie and son Paul in March, he has received dozens of electronic messages.
WHNS obtained 32 messages sent to Murdaugh via a Freedom of Information Act request.
Most of the messages seem to be from women reaching out to offer legal advice, friendship, or even love to Murdaugh.
Messages range from all across the United States with some even coming as far as from the United Kingdom.
One woman wrote a message of love to Murdaugh.
"I think I love you. I think about you all day everyday," the message reads.
Many of the messages show support for Murdaugh regarding his sentencing.
"I have followed your entire trial and I do not think you are guilty," one message reads. "I believe you and have faith that you will get a second chance."
Some of the messengers offer to send pictures. Some signed off their remarks with Xs and Os.
According to WHNS, Murdaugh doesn't seem to have received any of the messages as of Monday. A full list of the messages can be seen here.
Copyright 2023 WHNS via Gray Media Group, Inc. All rights reserved.