Final home in Perry Co. housing project goes to flood survivor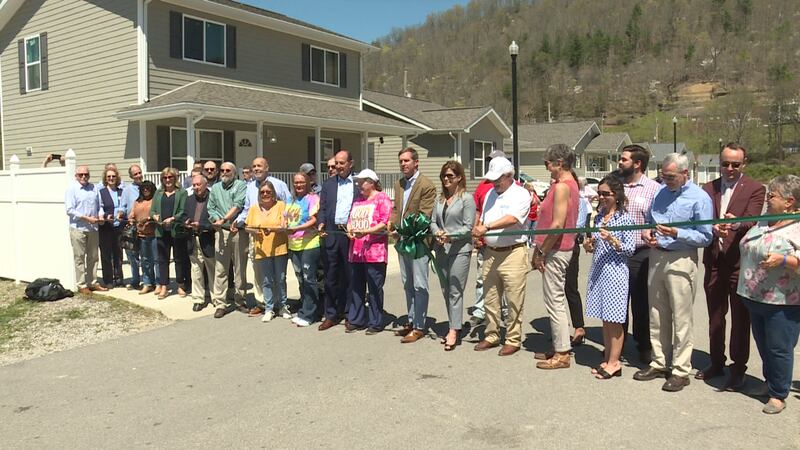 Published: Apr. 11, 2023 at 5:57 PM EDT
HAZARD, Ky. (WYMT) - Fifteen families now call the Gurney's Bend subdivision home, including one flood survivor.
The final home in the new subdivision was bought by a flood survivor.
Governor Andy Beshear was among several leaders who attended a celebration for the subdivision on Tuesday.
The Housing Development Alliance created the subdivision. The organization's assistant director, Chris Doll, said Tuesday's celebration was a long time coming.
"It is great, it is wonderful to have these 15 houses built and finally occupied, to sell the last one is a great thing," Doll said. "It is heartwarming to know that each of these 15 families has a safe, affordable, energy efficient place to live."
Doll added that it is important to keep homes like these affordable in the community.
"In order to keep these affordable, we work with a number of partners, and making affordable homeownership available to working class folks is incredibly important," he said.
Doll said the price of building homes has greatly increased during the past few years, but he says thanks to grants, partners, donations, and most importantly, the community, new homes are being built and new memories are being made.
Doll said they are continuing to build new homes for flood survivors.
Copyright 2023 WYMT. All rights reserved.