EKY school choir receives invite to sing at the 2024 D-Day ceremony in Washington DC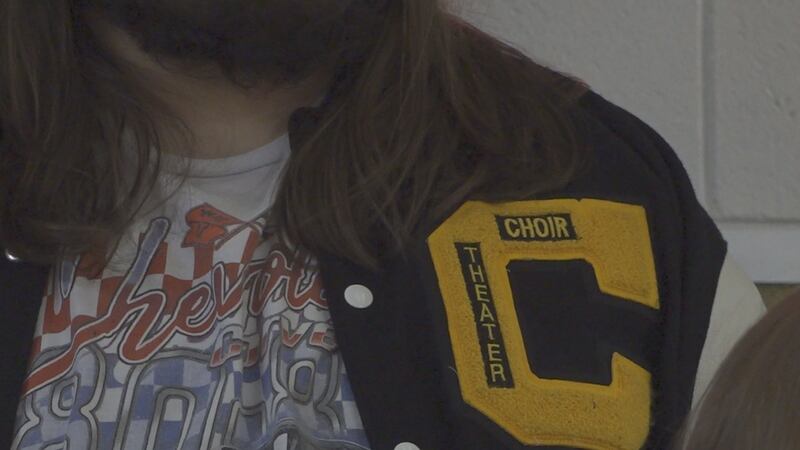 Published: Apr. 12, 2023 at 6:46 PM EDT
CLAY COUNTY, Ky. (WYMT) - Students and staff at Clay County High school recently received exciting news for their choir program.
Both the concert and chamber choirs were invited to represent the state of Kentucky in performance at the 2024 D-Day 80th commemoration concert in Washington DC.
Student Brice Madden said he is thrilled to not only represent the state but also their hometown Clay County, Kentucky.
"It's an incredible opportunity that honestly given the area that we're in. I mean Clay County, Kentucky isn't known for its musical departments and its arts. So, to be able to get to go do something like this, this scale too is really incredible," Madden said.
Student Kylee Roberts added that an opportunity like this is something she never thought was possible.
"It's honestly something I never believed I would get to do. Just because I never believed that we went from five students at the start, when we first started which was just a year ago to get to go to Washington DC to represent our whole state," Roberts said.
Choir director Nick Hibbard said his student's passion for music is evident and they are getting opportunities to sing across the country while still representing where they came from.
"I reminded my kids just the other day that Chris Stapleton, an Eastern Kentucky man, was the one that sang the National Anthem at the Super Bowl. So, what we do here is not in vain. We're investing in the future of music in our country," Hibbard said.
Most of all he said he hopes invitations like this remind people the importance of the arts.
"We often forget about our arts department. There're no side players. There're no bench warmers in band. There're no benchwarmers in choir. There's none in theater. Everyone who is a part of this is on stage doing something," he said.
Just like it's revealing to one of his students her purpose.
"Choir has given me a sense of like identity and confidence that I had never known before that. You know it's what I want to pursue in the future, and I think if it wasn't for Mr. Hibbard and the choir I would have no idea," said Lauren Gray a junior choir member.
Hibbard said they have already started fundraising and their goal is to raise $40,000 for the trip. He said they are doing fundraisers almost every month so the community can support them. The next one is a Broadway concert on May 11th. Admission is $10.
Copyright 2023 WYMT. All rights reserved.