'Most of these are preventable': More than 1,000 motorcycle related accidents in KY in 2022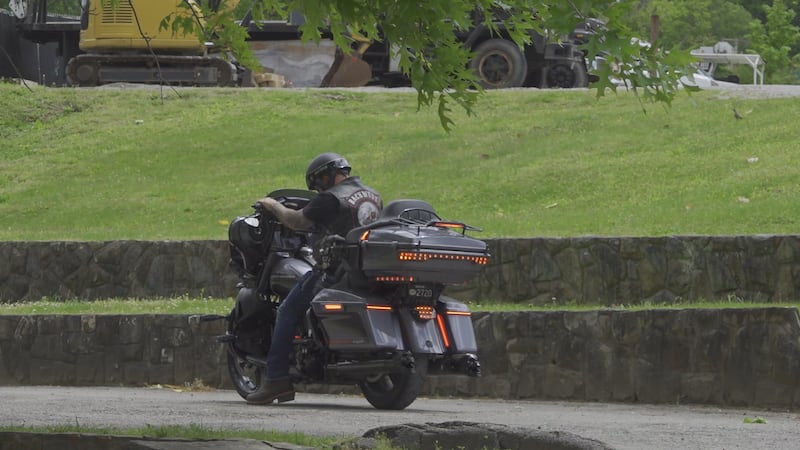 Published: May. 2, 2023 at 3:49 PM EDT
HAZARD, Ky. (WYMT) - In 2022 there were 1,575 crashes involving motorcycles in Kentucky. This means there were more than four motorcycle-related crashes every single day of the year, some of which resulted in 99 motorcycle-related deaths.
"Put the cellphones down. You know it can wait. It can wait. It's not worth risking someone's life to send that text out," said Wayne Bowling, Perry County Coroner.
Bowling said he believes that distracted driving is the biggest contributing cause to any crash on the roadway. He added that taking preventable measures, such as wearing a helmet when driving a motorcycle, is very important.
"You don't know what the vehicle that is fixing to pull out is going to do, and if you are engaged in an accident. That helmet is going to be very crucial in preventing some serious internal head injuries," he said.
Todd Delph, president of Backwuds Vipers is an avid rider and says there are things every biker should do to stay safe, from making sure your helmet is Department of Transportation approved to wearing leather to protect the body.
"The next thing is you really have to get on safety with the roads. You know you want to explore roads, but you have to look out for bad potholes. Anything in the road. Somebody could have an accident and you roll up on it. Give yourself room to stop. That's a big big thing right there. You want to have the right helmets, DOT approved," Delph explained.
He said inspecting your bike before riding is important and it is best to ride in a group.
"A lot of people in trucks you know they don't see the motorcycle coming. They don't hear it or see it, but you know say 8 or 10 of you riding together. They see you; they hear you and we have blockers," he said.
Bowling added that he has seen multiple motorcycle-related deaths and hopes Kentuckians will remember that safety comes first.
"You know one is too many and you would like to think that most of these are preventable just by bringing an awareness," Bowling said.
According to the Kentucky Office of Highway Safety, there were 344 crashes resulting in 229 injuries and 13 deaths involving bicyclists.
Copyright 2023 WYMT. All rights reserved.