March 3rd storms declared Kentucky's fourth billion-dollar weather event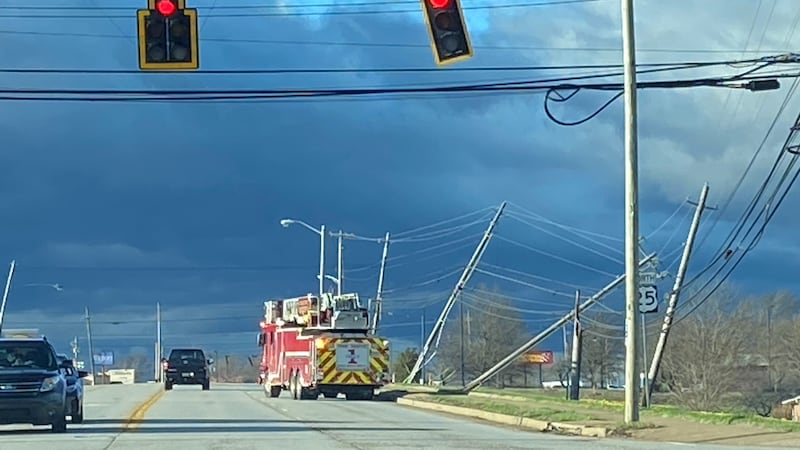 Published: May. 8, 2023 at 8:57 PM EDT
LEXINGTON, Ky. (WKYT) - According to the National Oceanic and Atmospheric Administration (NOAA), the March 3 windstorm is officially the fourth billion-dollar disaster in the Commonwealth in the last two years.
There were a total of 25 separate billion-dollar weather disasters in the U.S. over the past 25 months. Four of them were in the Commonwealth.
On March 3, 2023, a historical wind storm hit the Bluegrass. High winds topped nearly 80 miles per hour.
Four people lost their lives, including one woman in Lexington after a tree fell on her car while she was inside.
More than half a million customers in the state were without power. Some for days after hurricane-force winds destroyed trees and power lines.
Clean-up was tough. Utility crews worked around the clock to clear debris and restore power.
A month later, President Biden approved a major disaster declaration for the largest windstorm in our region's history. Something he's done for Kentucky time and time again in the past 25 months.
The March 3 windstorm joins other billion-dollar weather events, including the historic February ice storms in 2021, the deadly tornado outbreak in December 2021 and the flash floods in summer 2022.
Kentuckians have been through these natural disasters together, and we will continue to stick together when and if other disasters strike.
In 2021 the U.S. recorded $20 billion in weather events, costing $38 billion.
In 2022, there were 18 costing a total of $210 billion.
So far this year, we have had seven billion-dollar weather events in the U.S.
Copyright 2023 WKYT. All rights reserved.