New program is buying homes of flood survivors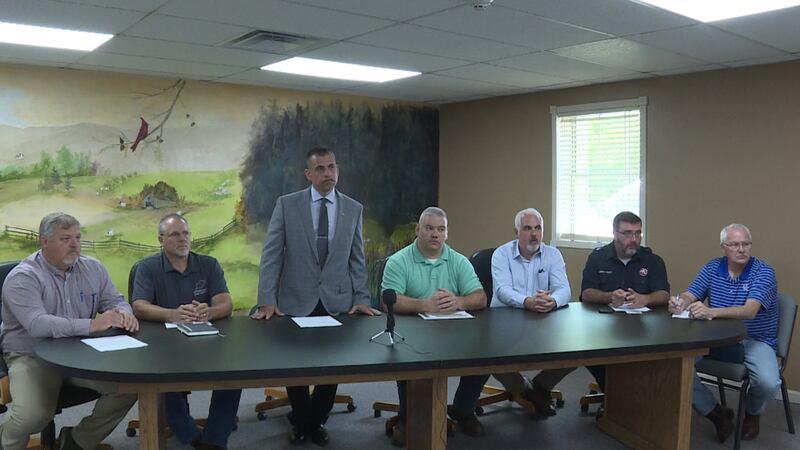 Published: May. 12, 2023 at 5:44 PM EDT
HAZARD, Ky. (WYMT) - Officials with the Natural Resources Conservation Service have launched the Emergency Watershed Protection Buyout program that will purchase homes damaged in the July flood.
Property owners in Breathitt, Knott, Letcher and Perry Counties with flood damage are eligible for the program.
The properties that are eligible for purchase are homes, commercial properties, churches and non-profits.
NRCS Conservationist Casey Shrader said that this program will be game-changing.
"We want to reach out to these communities and provide assistance and I think this is a new opportunity that is really going to benefit some folks here," he said.
Shrader explained that the new properties will be out of the flood zone, and the property of past properties will be turned into green space.
"We are really interested in helping people recover from these floodings, these were devastating events and we are not encouraging people to leave their counties or their communities, but we are trying to get them out of harms way," he said.
He said the process from applications to purchase should take a couple of weeks.
The county will purchase the property and give applicants that are approved the value of the property before July 2022.
The price will be determined by past property value assessments.
Knott County Judge Executive Jeff Dobson said this program will help those that really need it.
"The funding is on the table and we need to take advantage and get that extra step up in the right direction to move forward with the future," he said.
Dobson said this will allow for people to move forward.
"We want to try and get money back in our people's pockets, back in their hands, that way they can make decisions to plan for their future, to get their families back in a stable environment," he said.
He encouraged everyone to apply, even if you do not think you are eligible.
"I really want to encourage people to consider this. You may have already worked on your home, you may have already made the much needed repairs to get back to your home. Even though you have, you still qualify for this program," he explained.
The deadline to apply is June 30th.
Officials say to apply, you will need a prior PVA map, deed and proof of ownership.
For properties with multiple owners, Shrader said that all parties have to agree in order to be purchased.
Visit your county's judge executive's office or city to apply.
Copyright 2023 WYMT. All rights reserved.