'It all is impossible without community support and love': EKY sheriff reflects on officer-involved shooting nearly a year later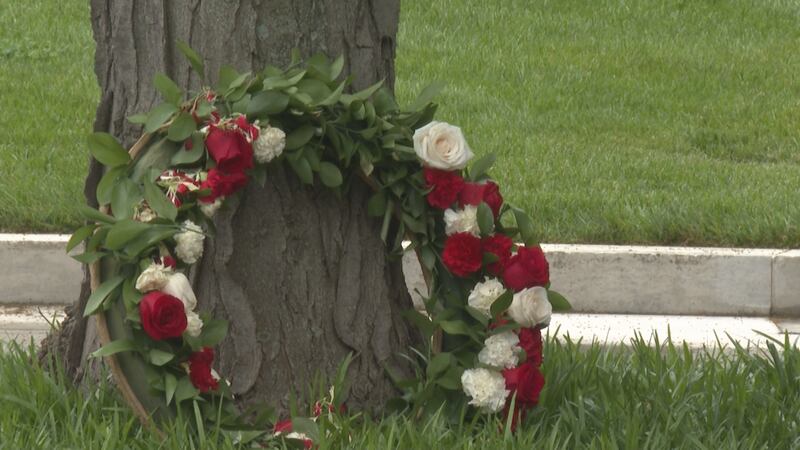 Published: May. 23, 2023 at 5:24 PM EDT
FLOYD COUNTY, Ky. (WYMT) - Floyd County Sheriff John Hunt said despite the hard days they have faced following the shooting in the Allen community last June, he is proud to see how William Petry, Ralph Frasure, Jacob Chaffins and K9 Drago have been honored.
"16-year-old boy don't have his dad no more. A wife who depended on her husband to come home every evening from work to be the husband and the dad of the family. So, those are the people who have made the sacrifice that you see these services memorialize and pay tribute to. It's rewarding for them and it's rewarding to see that they get the respect they deserve," said Hunt.
After an officer was shot and killed in Scott County on Monday, Sheriff Hunt said his community has stood in similar shoes, and he added that it was community support that helped them get through the last eleven months.
"It all is impossible without community support and love. I mean from every pastor every church. It didn't matter if it was from drug dealers to career criminals it's time like this that they come to you and say listen no matter what side we support you and we hate what happened and we love you all," he said.
As Hunt reflected, he offered his own condolences and advice to the Scott County Sheriff's office and community.
"Don't feel bad to say listen we're just going to stay together today. We're going to come together as our employees and staff comes together and just chill out for a while and just be together. Just focus on what's happened. What do we do from here. Take care of the family of the officer that's been shot. Bring them in and make sure they know that they're apart of us and we're going to take care of them," Hunt said.
Since the shooting in the Allen community last June, Hunt said the department has shifted funds to get new equipment such as armor shields, ballistic shields and upgraded vests to encounter high-powered sniper-type rifles.
Copyright 2023 WYMT. All rights reserved.