Retired veteran works to clean off graves of fallen soldiers, needs more help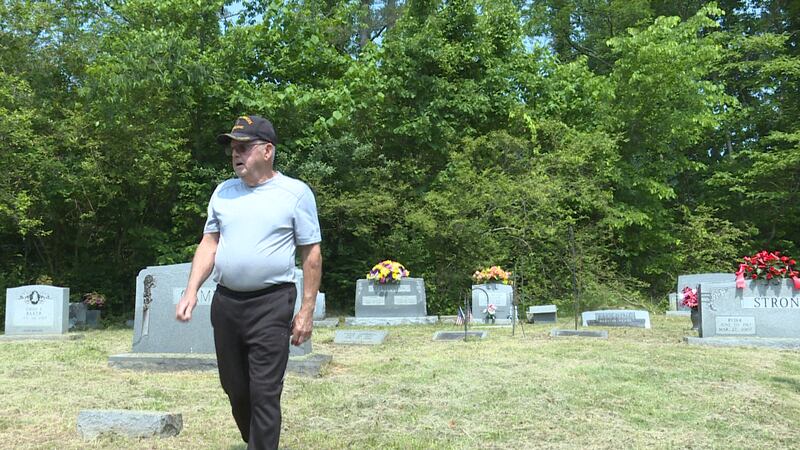 Published: May. 24, 2023 at 6:55 PM EDT
HAZARD, Ky. (WYMT) - A retired Army veteran has taken it upon himself to clean cemeteries in Perry County.
Bobby Brown was already working on another project for veterans when he noticed several grave sites were in bad condition while collecting data.
"You cannot even read the veteran's marker. It is covered in grass or dirt, in a couple of cases here, I have already found some broken down and laying on their side," he said.
Brown said that this is not fair to the soldiers who lost their lives.
"It is atrocious, I really do not have a word for it, there is no... There are soldiers here that were heroes and we do not care about them, evidently," he explained.
Koky Randolph said he has more than a dozen family members that are buried at Riverside Cemetery and that people need to pay their respects.
"You have got to respect your elders and all of the veterans because we would not be here in a free country, if it was not for them," he said.
Brown said more people need to help before it is too late.
"It is going to be lost. From what I am seeing, what is it going to be like when my generation is gone... That is not going to be very long," he said.
He said that by cleaning up around various cemeteries, soldiers will be respected.
Brown is calling on the public to help him clean up cemeteries ahead of Memorial Day. He can be reached at (859) 585-8648.
Copyright 2023 WYMT. All rights reserved.