Kuntz's walkoff single pushes Morehead State to OVC Tournament semifinals
Kuntz led the Eagles at the plate, going 4-for-5 with two RBI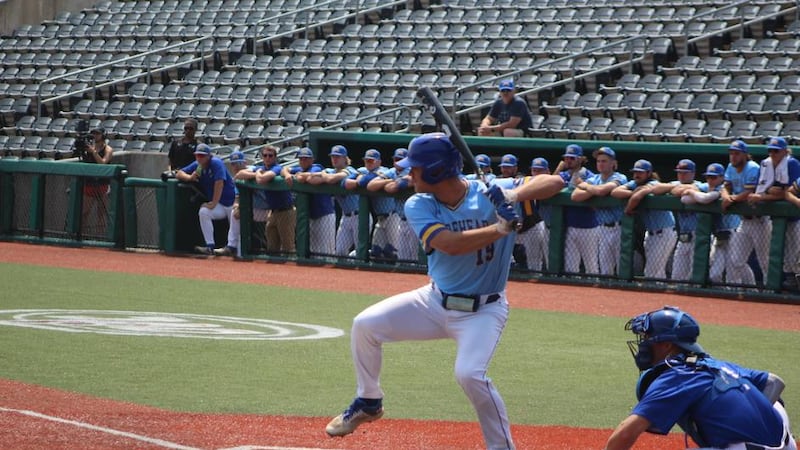 Published: May. 25, 2023 at 5:16 PM EDT
MARION, Ill. -- After a pitcher's duel through eight and a half innings, the Morehead State baseball team loaded the bases in the bottom of the ninth for Roman Kuntz, who came through with his fourth hit of the day and second RBI single for the walkoff winner to beat Eastern Illinois.
Senior Matt Bettio (3-0) picked up the victory out of the bullpen for Morehead State (35-19). The right-hander went two shutout innings while giving up one hit, allowing no walks and striking out one. Luke Helton went seven innings on the mound, striking out four batters without allowing a walk, giving up only one unearned run on four hits.
At the plate, the Eagles were led by Kuntz, who went 4-for-5 on the day with two RBI. Colton Becker put together a standout effort as well, going 2-for-4 with a double. Junior Ryan Grabosch also contributed for Morehead State, putting together three hits in three trips to the plate.
Copyright 2023 WKYT. All rights reserved.