Gov. Beshear declares State of Emergency after widespread flooding
Western Kentucky counties impacted, as well as areas in Central and Eastern Kentucky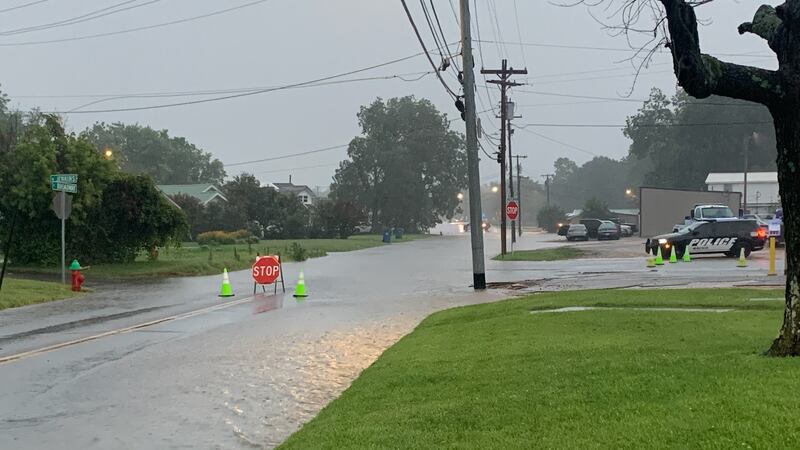 Published: Jul. 19, 2023 at 2:05 PM EDT
FRANKFORT, Ky. (WBKO) - Gov. Andy Beshear declared a state of emergency today following heavy rainfall that caused flooding in Western Kentucky as well as parts of Central and Eastern Kentucky.
Mayfield in Graves County, which is still recovering from the devastating tornadoes of 2021, has been impacted by the heavy rains and flooding.
"Please pray for Mayfield and areas of Western Kentucky impacted by significant flooding from last night's storms," Beshear said. "We're working to assess the damage and respond. Just like every challenge we've faced, we will be there for all those affected. We will get through this together."
The Governor also activated the state's price gouging laws to protect families from grossly overpriced goods and services.
With the state of emergency in place, consumers in the commonwealth can report price gouging to the Office of the Attorney General. Under state law, price gougers can be held accountable.
The Governor said the weather is still ongoing, with the system moving slowly, and up to 2 inches more of rain is expected this afternoon.
Key Actions:
The Governor declared a state of emergency and activated price gouging laws.

The State Emergency Operations Center has activated to level 3, bringing in state partners.

Five Kentucky Emergency Management Area Managers mobilized to the area.

Swift Water Search and Rescue teams statewide were put on alert in case needed.
Copyright 2023 WBKO. All rights reserved.