National Guard armory named after Congressman Hal Rogers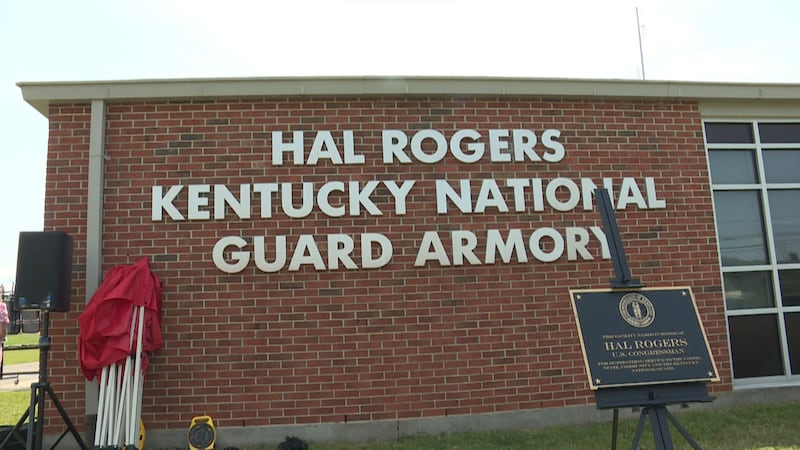 Published: Jul. 24, 2023 at 1:53 PM EDT
MONTICELLO, Ky. (WYMT) - On Monday, the Kentucky National Guard in Monticello named their building after Representative Hal Rogers, (R) KY-5.
Rep. Rogers joined the National Guard in 1956.
He said today is special, thanking current members for honoring him.
"This is a very special day that I cherish very deeply because I love this community and I love this unit, which is what I devoted my life to, those many years ago. I really do appreciate the people doing this," he said.
Major General Hal Lamberton said they wanted to honor him due to his long history of supporting and advocating for them.
"Some of the benefits that we, the Kentucky National Guard had received are directly because of the congressman," said Lamberton. "Both what he's done as a civilian, as a member of congress, because of what he's done as a soldier, makes him that much more unique and special from our perspective."
Lamberton said there are very few armories in Kentucky that are named after someone, making this building a big deal.
Copyright 2023 WYMT. All rights reserved.