Julietta Market leaving Greyline Station; will have new home next year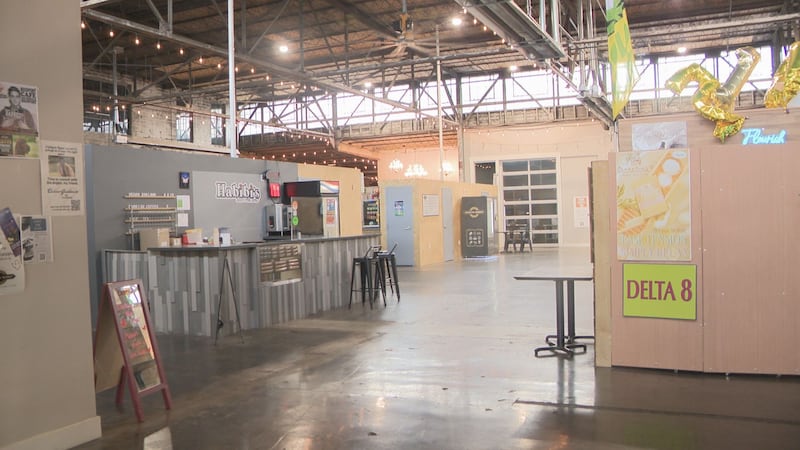 Published: Aug. 1, 2023 at 4:19 PM EDT
LEXINGTON, Ky. (WKYT) - Lexington's Julietta Market, a place where dozens of small business owners operate out of kiosks, will have a new home starting next year.
Last week, we reported there was a discussion of Julietta Market and the building that houses it, Greyline Station, parting ways. This has been confirmed by Adina Tatum, the market's executive director.
"The why would be the cost of operations," said Tatum. "So, our overhead in this market is very high."
Tatum says the space brings in $19,500 a month in revenue, but she says it costs $35,000 a month at Greyline Station to operate and she claims the insurance is too high.
Tatum says there are other issues with the location.
"We've had a lot of issues with people not wanting to come in and shop because of the heat. We've had several business owners pass out because of the heat," said Tatum. "When I first came in, there were some people who were not even paying rent."
The 23,000-square-foot market opened in November 2020. At that time, Tatum says 67 kiosks were available with 85% occupancy. Now, that number has dropped down to 45 kiosks, with 27 of them occupied.
Tatum would like Julietta Market's next location to be more visible with an open-air atmosphere.
"I think Greyline and Julietta Market have two different visions of where they want to go. They have their visions that they can do, and we'll look forward to kind of continuing of having an open vibrant market at Greyline," said Chad Needham, owner and developer of Greyline Station.
Tatum is excited for a new opportunity to grow.
"I don't think this is the end for us. We have, I think, we have some exciting things coming up," said Tatum.
Julietta Market will operate until October 31. At this time, Tatum can't say where the market will move, but they are looking at starting in a new location at the beginning of next year.
Copyright 2023 WKYT. All rights reserved.