Competition is key at GRC
The Cardinals won seven games last season before falling in the opening round of the postseaso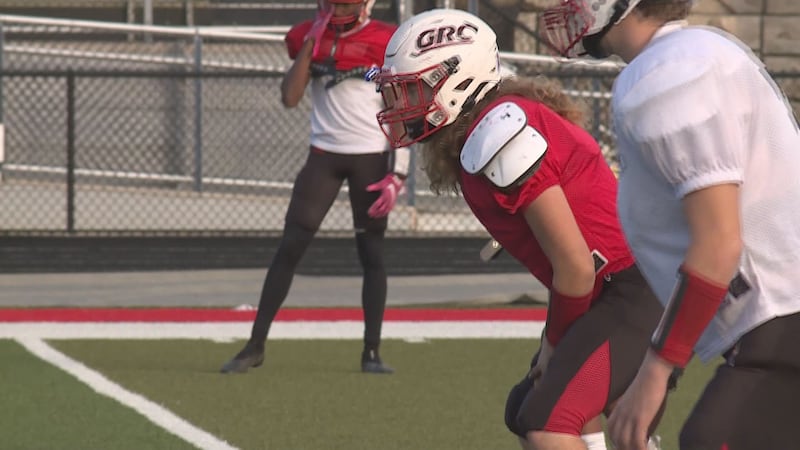 Published: Aug. 4, 2023 at 10:01 PM EDT
LEXINGTON, Ky. (WKYT) - Competition is key in camp at George Rogers Clark.
"We have a whole bunch of returning starters, but we have a couple of other people trying to come in and take a job," said GRC center Ashton Tackett. "The work, everybody puts in the same amount of work. We are always on each other's back trying to get better."
Head coach Joe Chirico will look to replace a few key players off last year's roster, and he says those spots are up for grabs.
"It's an open competition," said Chirico. "Every spot's open. That's one of the things we try to keep guys understanding, keep fighting for a job, and keep competing. Every day is an audition."
Class 6-A, District 6 now features defending 5A champs Douglass, a 10-win Bryan Station team, and a nine-win Madison Central squad.
"We know where we are on the food chain with them, and we're just trying to get better day to day for us, and we can't control anybody, but us said Chirico."
The Cardinals won seven games last season before falling in the opening round of the postseason. They believe hard work will allow them to take the next step.
"Our goals are just basically to get farther than we did last year, and accomplish more, and to get closer as a team," said GRC defensive back Camahni John. "We try to stay focused in practice, push each other and strive to be better than we were last year. To be a better overall team.
Copyright 2023 WKYT. All rights reserved.