EKY high school senior places first for impromptu speaking across the country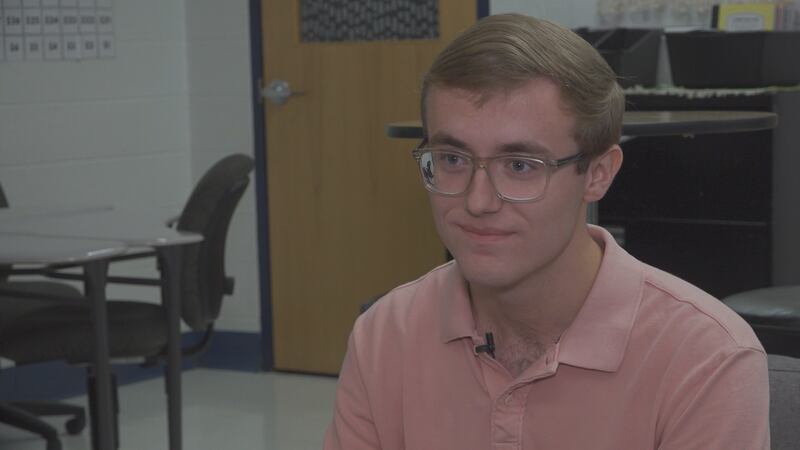 Published: Aug. 14, 2023 at 2:21 PM EDT
|
Updated: Aug. 16, 2023 at 7:06 AM EDT
KNOTT COUNTY, Ky. (WYMT) - When you hear the words speech and debate you probably think of the upcoming gubernatorial election but what about the next generation?
One high school senior from Knott County is making a name for himself across the country in a similar field.
"I came from four generations of competitors. My great grandfather, grandfather and mother so it was kind of a family tradition I was carrying on," said Sawyer Noe, senior at Knott County Central High School.
Noe said that he found his passion for speaking at a very early age.
"I've always been this kid that liked to talk and liked to have his voice heard, and speech and debate is just a great opportunity and a great pathway to be able to do just that," he said.
As part of the National Speech and Debate Organization he has been competing with his school for many years. One of Sawyer's coaches and teachers said he has always stood out.
"Sawyer started doing speech and debate when he was in fourth grade. Which is the first year that you can possibly do it and he started competing in all of these events. I think that was the first year that I met him when he was in fourth grade. He did these things like pros, and he was really good at it with these book events where it requires acting, but he had this wonderful knack for public speaking," said Bria Stacy.
In fact, he is so good that he was recently ranked as the number one impromptu speaker in the nation.
"Well, it was kind of a surprise. I won't lie. I was actually here in class when I found out, but it was very rewarding. It felt like a lot of hard work and dedication and time had finally paid," Noe said.
He said the honor is just a small token of his hard work, and he plans to continue working hard to make his community as well as Eastern Kentucky proud.
"I think that representing Eastern Kentucky and what it can be in the future is important. A lot of people see us as an infamously impoverished area and that is true, but I think that it's important to focus on the future on leaders that won't settle for mud and dust but want a better future for Eastern Kentucky," he said.
As the competition season ramps up the speech and debate team is hopeful, they will get to go to nationals again this year in Iowa.
Copyright 2023 WYMT. All rights reserved.