Hearing and vision problems causing issues with kids' ability to learn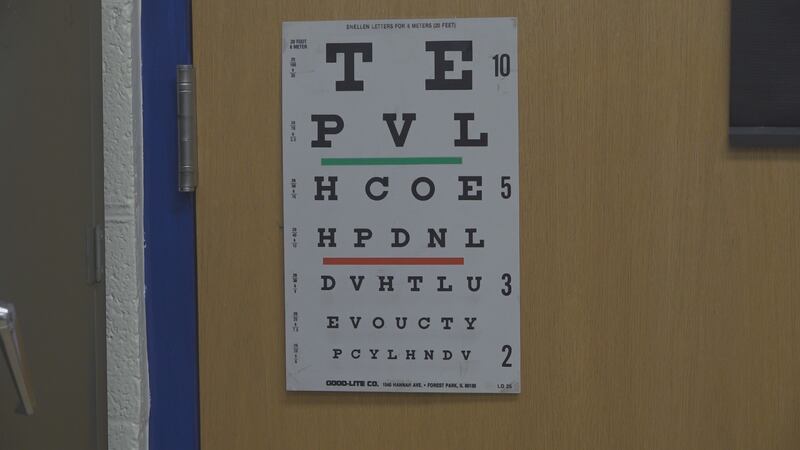 Published: Aug. 29, 2023 at 11:49 AM EDT
HAZARD, Ky. (WYMT) - One in four kids have a vision problem and 15% of school-age children have some degree of hearing loss.
Roy G. Eversole school nurse, Brittany Inguagiato, said both vision and hearing problems can pose a threat to a kid's ability to learn.
"If they're struggling with so many letters on that chart or symbols on that chart you know that lets us know that they are struggling to see and we would try to intervene," she said.
Prior to initial entry to school, every kid is required to have a vision exam. Inguagiato added that it has to be completed by an eye doctor.
"We make sure that they have passed that. As well as our teachers are informed that if they are noticing students that are struggling to see the board, students that are complaining," she said. "They will send those students over to us to complete a vision screening."
She also said parents need to pay close attention to their kids at home because one problem could lead to another. More than half of children with a vision problem also have at least one other developmental disability, such as hearing loss.
That could lead to a decline in the students' performance at school.
"If a student is experiencing hearing loss that definitely can cause issues with their learning and language development, things along those lines," she said. "If you think about the language development. If a student can't hear what they're needing to hear then that can certainly create that barrier. Starting from learning sounds that is such a foundation for the learning environment and their education."
In an effort to keep hearing and vision problems out of the classroom, Inguagiato said she does screenings on all students throughout the school year.
If you notice hearing or vision problems at home with your child, she said that you can contact your eye doctor, primary care doctor or the school nurse. All can help with the proper resources to get your child help.
Copyright 2023 WYMT. All rights reserved.