Southern Ky. woman facing charges after crash involving deputy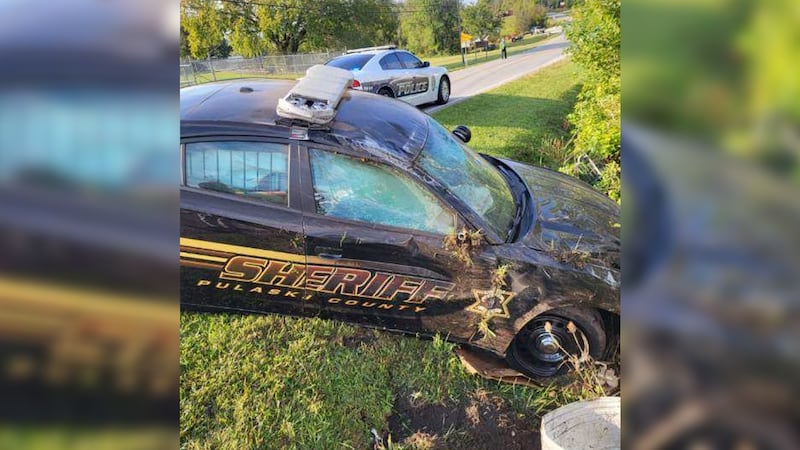 Published: Sep. 21, 2023 at 9:16 PM EDT
LEXINGTON, Ky. (WKYT) - A southern Kentucky woman is facing charges after a crash involving a deputy.
The Pulaski County Sheriff's Office says Deputy Ronald Hellard was driving his cruiser along west Highway 80 near the intersection of Highway 1248.
They say 48-year-old Emily Edwards pulled out of a driveway crossing in front of the deputy.
Deputy Hellard tried to avoid the crash and went down into a ditch.
He was taken to the hospital with minor injuries.
Deputies arrested Edwards.
She's facing DUI, wanton endangerment of an officer and other charges.
Copyright 2023 WKYT. All rights reserved.