Pilot and student pilot in deadly Ohio County plane crash identified
Published: Sep. 28, 2023 at 6:24 AM EDT
OHIO CO., Ky. (WFIE) - An hours-long search for a missing plane in Ohio County has ended with two bodies found in a wooded area.
The coroner says they are pilot Timothy A. McKellar Jr., 22, of Custer, and flight student Connor W. Quisenberry, 18, of Beaver Dam.
Emergency crews spent part of Wednesday night and Thursday morning searching for a downed airplane in Ohio County.
According to a release, the initial search began around 11 p.m. Wednesday night.
"They [piloting students] have to do so many hours of nighttime flying, and that's what this was," Trooper Corey King said.
Radar captures at the time surrounding the crash show severe weather in the area where the plane went down. Whitesville recorded one inch diameter hail just before 11 p.m., with max wind gusts in the area topped out anywhere in the 30-35 mile per hour range.
"This was a big storm that came through here," Daviess Co. Sheriff Brad Youngman said. "It was fast moving, came out of nowhere, caught a lot of people by surprise."
Deputies say Evansville control tower told them there was a possible plane crash near Whitesville.
Around 8:30 a.m. Thursday, officials announced they found a plane wing in their original search location.
Just over an hour later, Kentucky State Police announced they found two people who were in the plane when it crashed.
They then began focusing their search in the area of New Panther Creek Church where the wing was found.
"The wind was the most notable feature of those storms," Trooper King said. "As it [the plane] crashed into the wood line, it was starting to tear apart, and that debris field ranged for close to half a mile."
During an interview, officials said the area is heavily wooded, so they were searching on foot and from the air.
We're told the plane was headed from Bowling Green to Owensboro's airport.
"There was some debris that had blown into various parts of this community, but it wasn't the significant debris that we were looking for," King said.
According to a Facebook post made by the Ohio County Sheriff, at the time of the crash, a severe thunderstorm had just developed.
"They did try to avert or move into a different way, maybe perhaps around it," King said, citing the flight path they were able to uncover. "Maybe a downdraft or something had pushed the plane down rapidly."
King says the pair were associated with Eagle Flight Academy out of the Owensboro Daviess County Regional Airport. We reached out to the flight school, and officials have no comment at this time, and referred us to the NTSB for additional information.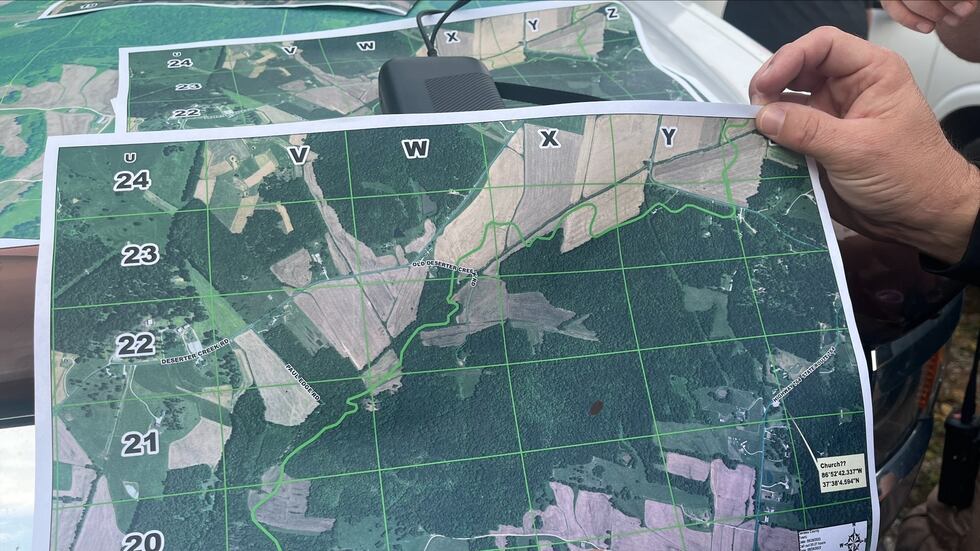 Autopsies for the two men are set for Friday in Madisonville.
OHIO CO:@kystatepolice and search crews have located two bodies related to an airplane crash off KY 764 in Ohio Co KY

The airplane was reported missing last night by FAA. A debris field was located by drone earlier this morning.

KSP and FAA are investigating the incident

— Trooper Corey King (@KingofKSP) September 28, 2023
You can see our live coverage reports from throughout the morning here: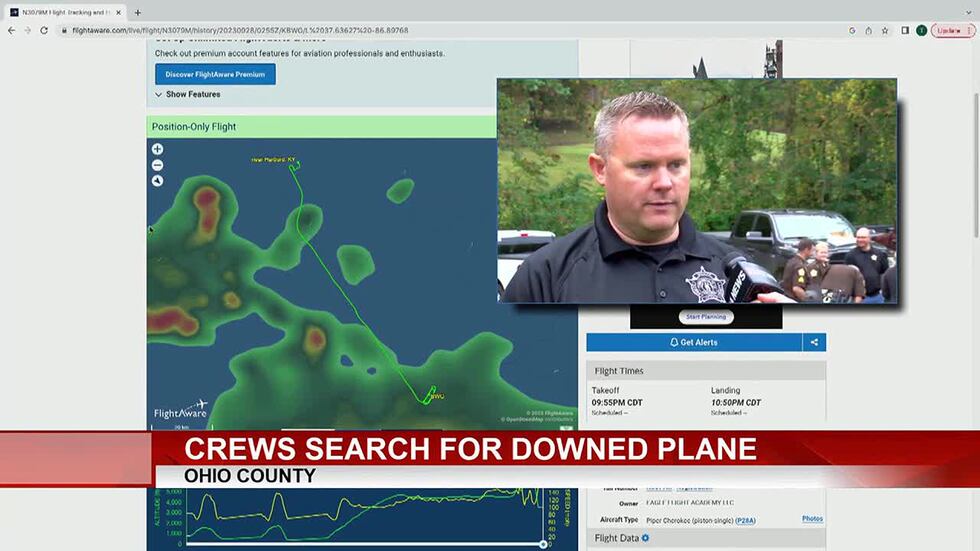 Copyright 2023 WFIE. All rights reserved.