AP Top 25: Georgia's hold on No. 1 loosens, but top seven unchanged. Kentucky, Louisville enter poll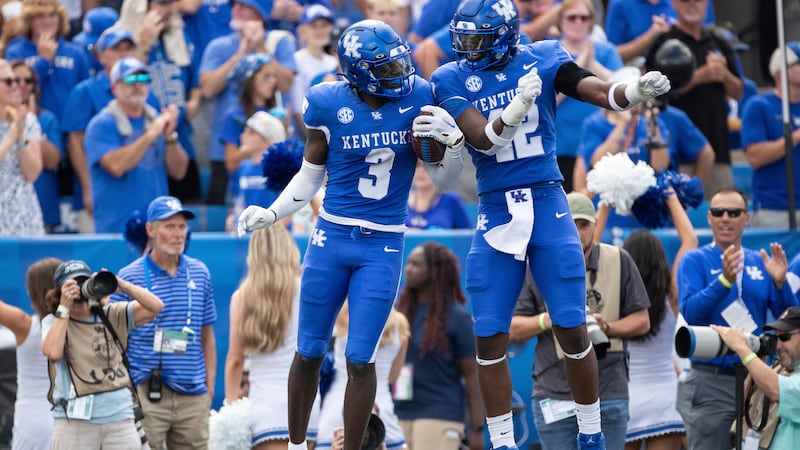 Published: Oct. 1, 2023 at 2:57 PM EDT
LEXINGTON, Ky. (AP) -Georgia's hold on No. 1 in The Associated Press college football poll loosened as the Bulldogs received a season-low 35 first-place votes out of possible 62. The Bulldogs needed a late touchdown to escape with a win at Auburn and still extended their streak to 16 appearances at No. 1 in the AP Top 25. No. 2 Michigan got 12 first-place votes and 1,436 points but nearly was passed by No. 3 Texas, which received 10 first-place votes and 1,426 points. No. 4 Ohio State got one first-place vote and No. 5 Florida State received four.
The top seven teams were unchanged while Kentucky and Louisville entered the AP Top 25 and Florida and Kansas dropped out.
Copyright 2023 WKYT. All rights reserved.