WKYT Investigates UPDATE | Suspect's insurance policy canceled 'without proper notice,' filing claims
Cheyeene Clifford, 24, is charged with murder in connection with a suspected DUI crash that killed two people in June.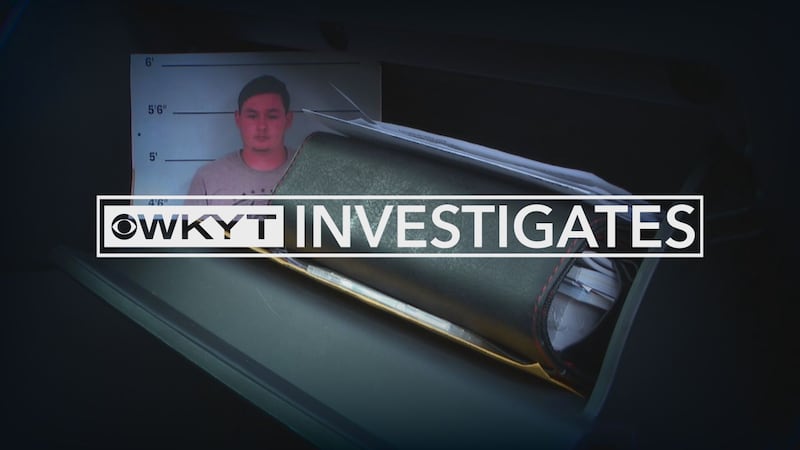 Published: Nov. 13, 2023 at 3:28 PM EST
CARLISLE, Ky. (WKYT) - A recent court filing sheds new light on why a man now charged with murder may have been driving without insurance on the night of a deadly crash.
A WKYT investigation previously raised questions about several potential red flags - including Cheyeene Clifford's registration and insurance status - that failed to prevent tragedy even after police pulled over the driver earlier that same night.
The new court filing claims Employers Mutual Casualty Company canceled Clifford's policy "without proper notice" and is now refusing to pay personal injury benefits to the crash victims.
The allegation comes from an amended complaint that attorneys filed last week in Nicholas Circuit Court.
The plaintiffs - two people injured in the crash and the estate of one of the people killed - are asking for declaratory judgment, a step that would make clear whether the company owes coverage to the victims ahead of any further potential legal action. The attorneys argue that the insurance company is violating Kentucky law by refusing to pay personal injury protection benefits to the victims.
They are already suing Clifford and a local bar.
The crash happened late June 3 in the 4000-block of Myers Road (KY 32 East) outside of Carlisle, according to a police narrative. Gage Gaunce, 20, and Clay Welch, 17, died. Two other people inside the truck were airlifted to the hospital, investigators said. A blood test after the crash found Clifford's blood-alcohol content to be .14, his arrest citation states - nearly double the legal limit of .08.
In August, a weeks-long WKYT investigation first uncovered facts about the previously-unreported traffic stop that night, raising questions about the potential red flags that were missed and what police knew and did not know when an officer pulled over Clifford's truck less than two hours before the crash.
Previous coverage via WKYT Investigates:
Then recordings of radio traffic obtained by WKYT Investigates further indicated that police were aware of multiple violations at the time of the traffic stop, but that the officer still let Clifford go with a verbal warning.
The initial lawsuit, filed this summer on behalf of Welch's estate and the two others seriously injured, provided more detail about a potential timeline of events that night and raised even more questions about whether the tragedy could have been prevented.
The new complaint claims that Clifford's truck was insured by EMC under a commercial auto policy issued to Cliffords Construction, LLC. It states that Clifford had "auto-pay" set up, and that he "auto-paid" $4,700 for his policy to renew in December 2022.
"Despite payment of a significant portion of the premium owed," the complaint states, "EMC cancelled the subject policy without proper notice to Cheyeene Clifford."
It is unclear when or why Clifford's insurance policy was canceled.
WKYT Investigates previously reported Clifford's lengthy history of previous traffic charges, including an incident in April in which he was charged with driving 101 mph in a 55-mph zone. That was the ninth time he faced traffic charges since 2014, when he was just 15 years old, online court records show.
Online business records currently list Cliffords Construction as inactive and in bad standing with the Secretary of State's office. The LLC - which was organized by Cheyeene Clifford in December 2021 - was dissolved last month for failing to file its annual report.
Clifford is still being held in the Bourbon County Detention Center on 11 criminal counts for which he was indicted in June. Another pretrial conference in the case is scheduled for December 18.
A motion hour for the civil suit is scheduled for November 20.
Copyright 2023 WKYT. All rights reserved.