Chris Bailey's 2023-2024 Winter Weather Forecast
Published: Nov. 16, 2023 at 6:20 PM EST
LEXINGTON, Ky. (WKYT) - We are just weeks away from the winter weather season and you're going to want to get those shovels ready, as we're in store for some snow this year.
First Alert Chief Meteorologist Chris Bailey is delivering his winter weather forecast.
"After last winter's lack of snowfall, I don't think we're going to have the same problem for snow lovers going into this winter," said Chris.
Last winter, we saw a roller coaster of temperature swings and not much snow. This season the forecast ingredients could create the perfect mixture for snow lovers.
Our 2023 weather pattern featured a cooler than normal summer with near normal summer rainfall. The fall then turned extremely dry with earlier than normal cold blasts. The global indicators this season feature an El Nino that's not act the part and blocking in Canada and Alaska.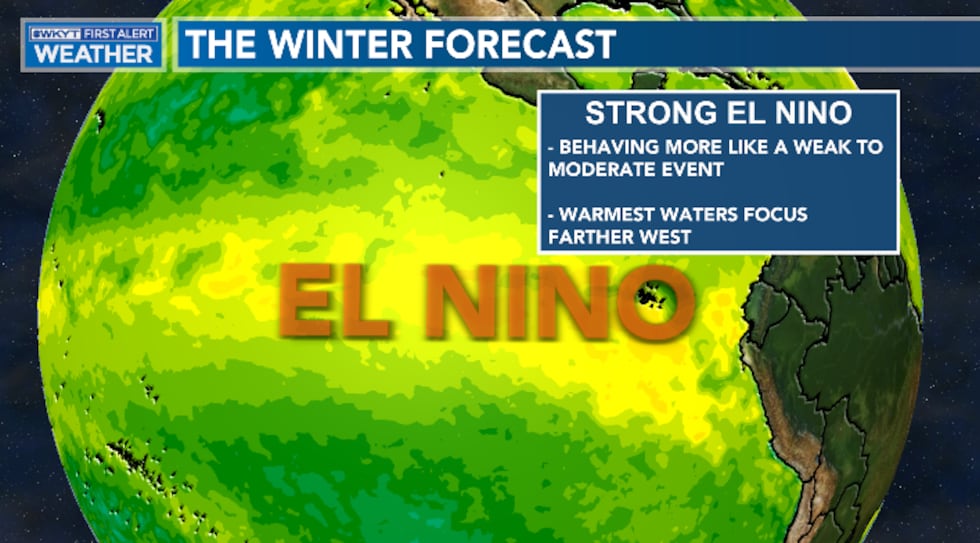 Over the course of this winter, Bailey predicts temperatures will be slightly colder than normal. He also is forecasting a frigid second half of the winter.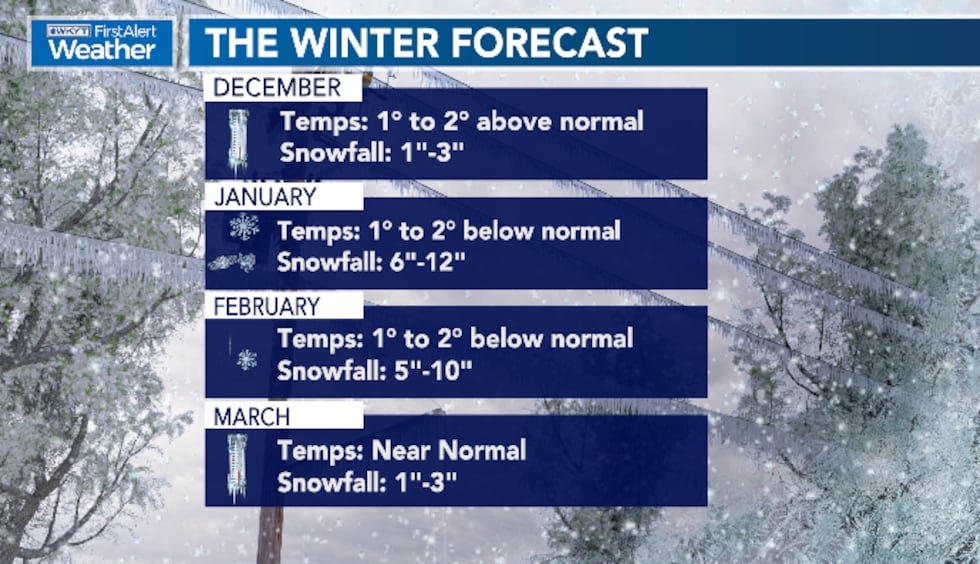 As for snowfall, Bailey predicts we will have an above normal snowfall this winter season.
"It's a completely different pattern from what we were dealing with a year ago. And it's one that is likely to feature the worst of the winter in January and February," said Chris.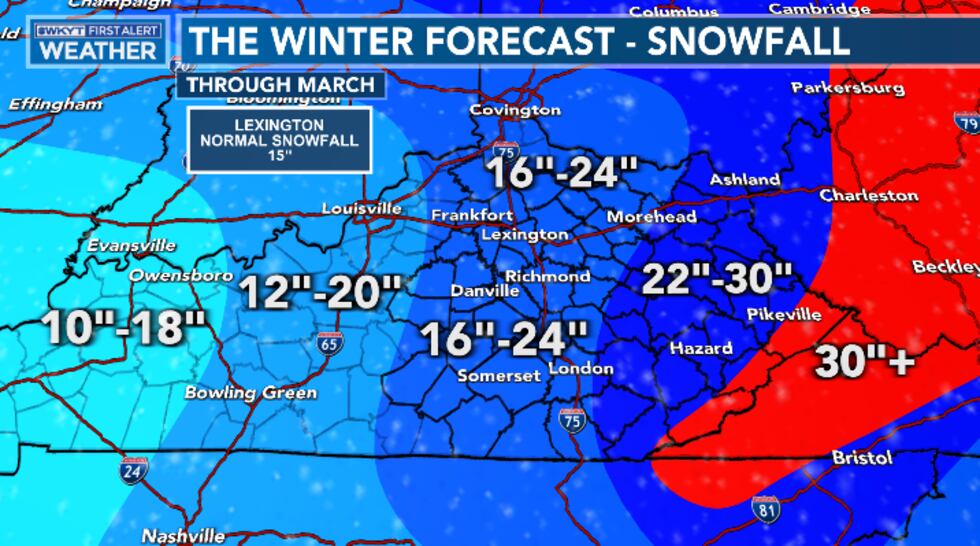 Month-by-month Forecast
December: warm and cold shots battle throughout the month. A few light snow makers will show up.

January: Frigid temperatures roll in mid-month and a very active pattern may roll in with rain and snow systems.

February: A threat for a pretty cold month which gives us the best change for a big snow system.

March: Another Colder than normal month and watching for big rain systems
Bold Prediction
"The reason I'm going with the bold prediction of a 10″+ snowstorm is because moderate to strong El Nino's give us an above normal chance of a major snowfall in our region," Chris said.
According to Chris, the last time the entire region received a 10″+ snowstorm was in January of 2016.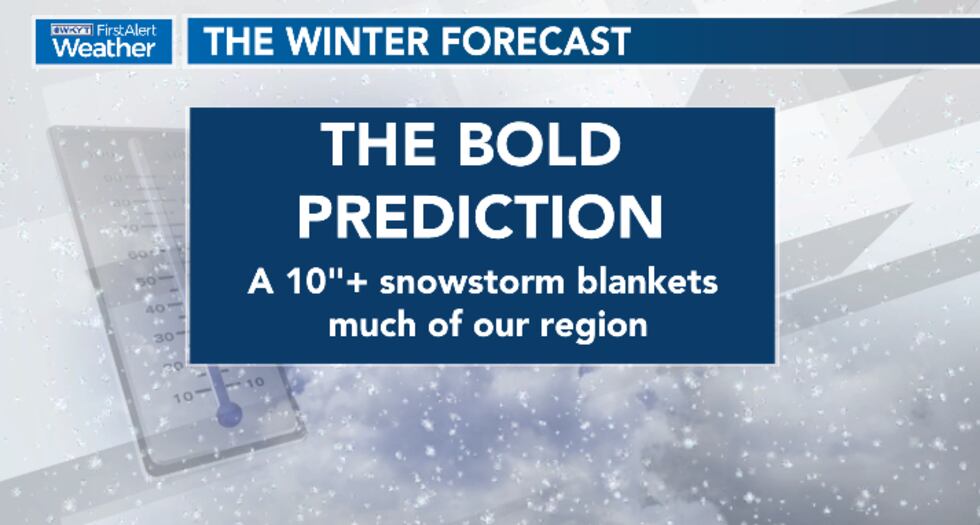 Copyright 2023 WKYT. All rights reserved.