Georgetown's Oliver named Mid-South Coach of the Year
Tigers (8-1, 6-0) win conference championship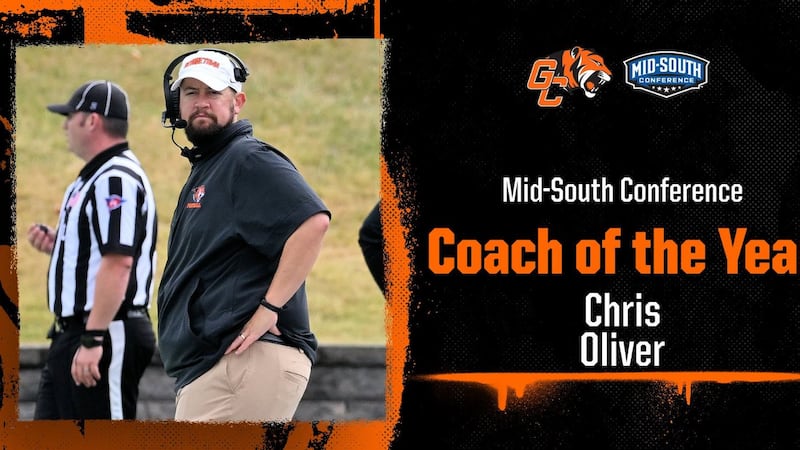 Published: Nov. 17, 2023 at 2:00 PM EST
GEORGETOWN, Ky. (WKYT) - Second-year Georgetown College coach Chris Oliver was named the Mid-South Conference football Coach of the Year, the league announced on Thursday.
For Oliver, who previously led Lindsey Wilson to a national championship, it marks the sixth time winning the Mid-South Coach of the Year award.
The Tigers finish the season ranked No. 4 in the country, earning a 4-seed in the upcoming NAIA Football Championship. Georgetown will play against an undetermined opponent in the second-round of the NAIA Football Championship on Saturday, Nov. 25, at 1 p.m. at Toyota Stadium in Georgetown.
Eight Georgetown players were named to the Mid-South Conference first-team, while six Tiger players were named to the second all-conference team.
Copyright 2023 WKYT. All rights reserved.