Kosair for Kids hosts 9th annual Pie Auction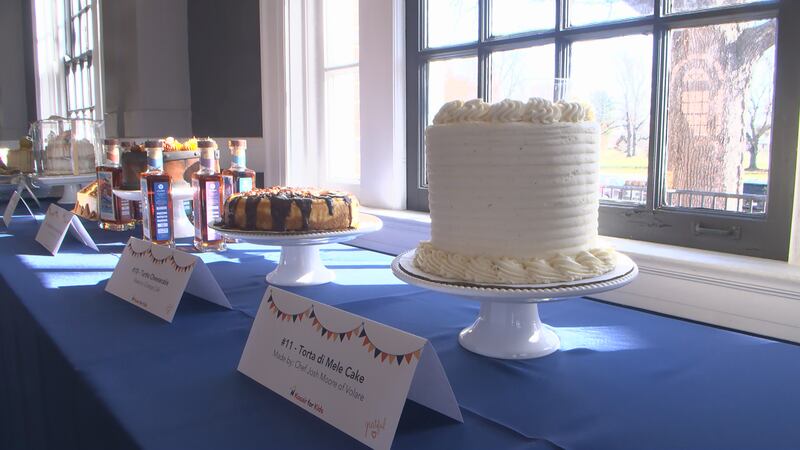 Published: Nov. 19, 2023 at 2:43 PM EST
LOUISVILLE, Ky. (WAVE) - Kosair for Kids hosted their 9th annual Pie Auction Sunday.
The event raised money for medical care, equipment and therapy for families in need by selling desserts created by Louisville-area chefs.
"We are so grateful for all the local chefs, led by Chef Josh Moore of Volare, for all the time and energy they put into making this a wonderful day for Kosair Kids," President and CEO of Kosair for Kids Barry Dunn said.
Cakes and pies went for hundreds, even thousands of dollars at the in-person auction, with a Rabbit Hole Bourbon Ball Cake and Bottles selling for $3,000.
The silent auction continues online until 8 p.m. Sunday. For more information, click or tap here.
Copyright 2023 WAVE. All rights reserved.