Louisville man charged with attempted murder, rape of girlfriend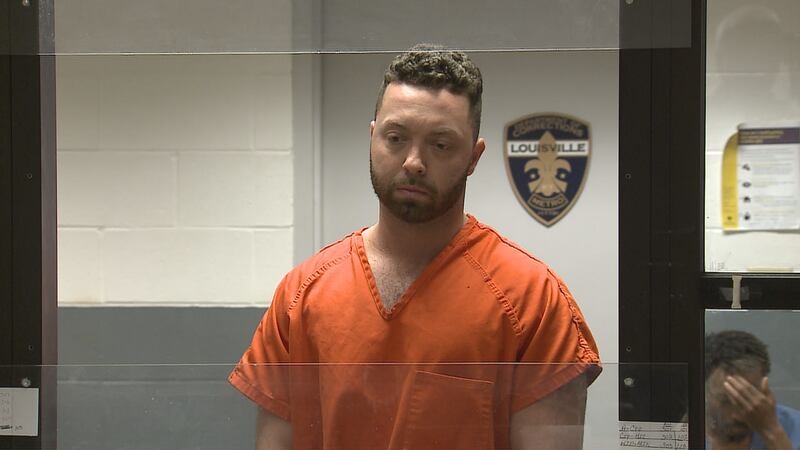 Published: Nov. 20, 2023 at 11:53 AM EST
LOUISVILLE, Ky. (WAVE) - A woman was seriously injured after she told police she woke up to her boyfriend choking her.
Neil Denicola, 27, is charged with attempted murder (domestic violence), strangulation, sodomy, assault, unlawful imprisonment and rape.
On Sunday, St. Matthews police officers responded to the 3900 block of Kennison Avenue after a caller made a report about a woman covered in blood asking for help. Detectives quickly learned this was a domestic incident.
Denicola was seen running outside the location and was arrested.
A responding officer went to the hospital to interview the victim. An arrest citation said the woman woke up to Denicola strangling her. She told the detective she couldn't breathe and thought she was going to die. Denicola was also hitting and biting the woman, saying he was going to kill her and that they could "go to Heaven together," the citation said.
The woman said he tried to rape her in the process, and forced her to engage in sexual acts.
Denicola told police he was doing drugs when he attacked his girlfriend and admitted to seriously hurting her.
He said he put the outside lock on the door of the bedroom to prevent her from leaving. The woman sustained several injuries, including a broken rib, damaged lung, cut/bite marks, among other injuries.
She was able to climb out of the bedroom window and ran to a neighbor's house to call for help.
Denicola appeared in court Monday and entered a plea of not guilty. His bond was set at $100,000. His next court appearance is scheduled for Nov. 28.
Copyright 2023 WAVE. All rights reserved.