Tenyer fired as Morehead State football coach
Eagles were 47-73 since 2013 under Tenyer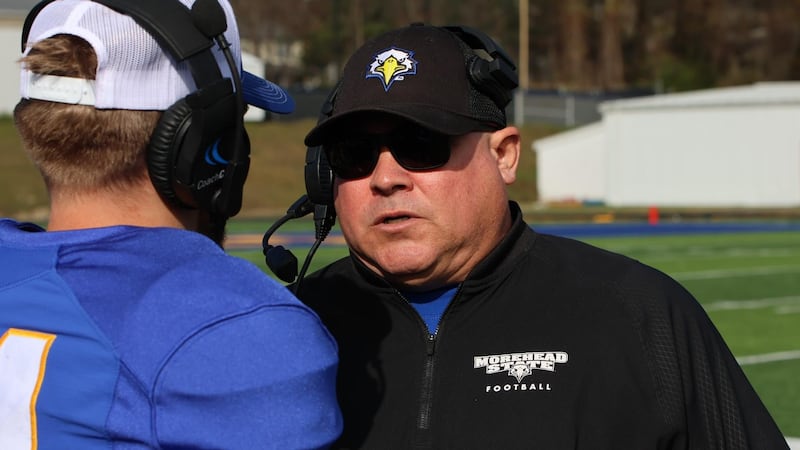 Published: Nov. 20, 2023 at 5:10 PM EST
MOREHEAD, Ky. -- The contract of Morehead State head football coach Rob Tenyer will not be renewed following the 2023 season.
Defensive coordinator Andrew Strobel will serve as interim head coach and a national search for the next head coach will begin immediately. "We are thankful for Rob's long-term service and commitment to Morehead State and all the Eagle student-athletes. His dedication to our program for more than two decades is to be commended, and we wish him nothing but the best in his future endeavors," said Director of Athletics Kelly Wells. Tenyer served as MSU's head coach since 2013, posting a 47-73 record. The Eagles were 38-48 in Pioneer League games.
Tenyer came to Morehead State in 2001 as assistant coach and served as offensive coordinator in 2011 and 2012. He was on staff for four consecutive PFL South Division championship teams from 2002-05.
During his time as head coach, the Eagles posted three above .500 seasons, including 7-4 in 2015 and 2021. The program had 113 total All-PFL awards and 38 Academic All-PFL honors.
Copyright 2023 WKYT. All rights reserved.