Anchor, FOX Carolina News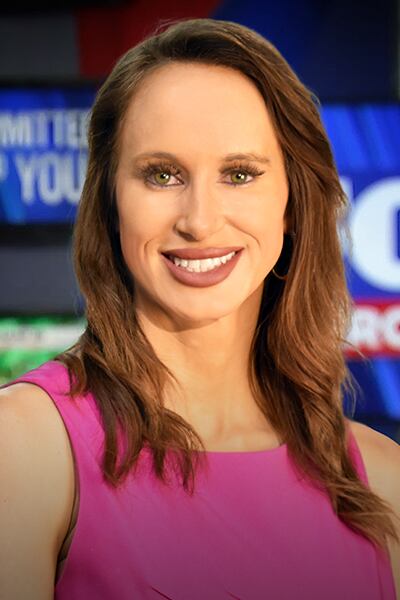 Christy Waite is an anchor for FOX Carolina. She joined the team in August 2022.
Christy is originally from Albuquerque, NM and graduated from Eastern New Mexico University with degrees in broadcast journalism and communications. She spent 7 years in Albuquerque working as a news and sports reporter and fill-in anchor. She also worked as an anchor and reporter in Cheyenne, WY, and most recently worked for 3 years in Sherman, TX as a news anchor, producer and reporter.
Christy has covered many stories across the country but one of the most memorable stories she covered was the winner of the Jackie Robinson essay contest. He was born without arms and wrote an essay about overcoming adversity. He got to spend the day with the Colorado Rockies, met Robinson's daughter and won World Series tickets.
The Fun Stuff
On weekends I love to: be outside, anything that keeps me active, going to the gym.
My favorite movie is: Casablanca and Miss Congeniality
My favorite kind of music: everything
My favorite food is: ALL THE FOOD!
Hidden talents: former competitive figure skater
Hobbies: working out, playing sports, exploring restaurants
Pets: my dog, The Great Gatsby
Awards
5x national qualify fitness competitor
Updated: May. 19, 2023 at 12:53 PM EDT
|
By
Christy Waite
and
Emily Van de Riet
A South Carolina man is hoping to inspire others after he completely changed his life by losing nearly 500 pounds.