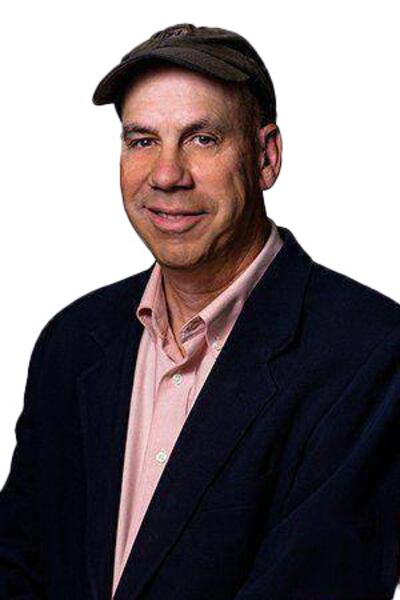 Terry Bulger is different, so too are his stories. That's the way he likes it.
Avoiding clichés and the obvious, for 30 years now he finds the people and places that make Tennessee shine.
His stories which air every weekday in the 5:00 newscast are a collage of three elements: Good writing, Great video, and the Truth.
Terry believes that's the sure way to not just make you learn something, but make you feel something after watching his story.
Happy, sad, grateful, inspired, or amazed. All of those emotions found in the honest real people he meets every day, then he tells their story on television.
Hog Farmers, truck drivers, nurses, firefighters, artists, songwriters and anyone with a passion and a reason for just doing something. He avoids politicians, and CEO's.
Terry grew up on the Blue Collar South Side of Chicago, caddied on golf courses as a 12 year old and earned a 4 year scholarship, ( yah just like the movie ) to the University of Missouri.
He applied the skills learned there, with a daily ritual of watching the CBS Evening News in the 1980's. Those two incredible learning opportunities led to jobs in Amarillo, Texas, and Cedar Rapids Iowa, before coming to Nashville and WSMV4 in 1990.
In a way, he's never had a real job. Before television, he sold hot dogs as a vendor at Wrigley Field and Comiskey Park in Chicago and took a pay cut to begin his television career in Texas.
Terry says it's an honor telling people's story and feels like he carries their lives in his hands while doing so. It's serious business, and a whole lot of fun.
Terry's wife Julie is the Humanitarian in the family, She's the friendly face and voice inside Vanderbilt's Cancer Clinic.
I hope you watch and meet some of your truly fantastic neighbors.
Updated: Dec. 13, 2022 at 11:08 AM EST
|
More than 225 Genesco Inc. employee volunteers set up a mock shoe store at Park Avenue Elementary as part of its Cold Feet, Warm Shoes community event.
Updated: Nov. 16, 2022 at 10:40 PM EST
|
By
Daniel Smithson
,
Terry Bulger
and
Jordan Gartner
A 10-year-old boy battling terminal brain cancer is fulfilling a lifelong dream by traveling around the country and being sworn in as an honorary police officer.