Digital Content Producer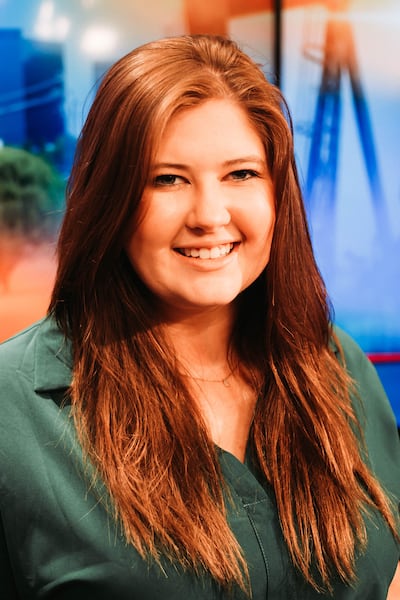 Lauren Munt is a native West Texan, born and raised in Midland, Tx. After graduating from Lee High School in 2019, Lauren moved to Odessa to attend the University of Texas Permian Basin where she is currently a senior studying Communication.
Lauren began at CBS7 in the summer of 2022 as the Sports Intern and following the completion of her internship she joined the CBS7 team full-time as a Digital Content Producer.
Lauren is also a photographer and has enjoyed getting to showcase life behind the scenes at the station and sharing this content with the people of West Texas. She looks forward to sharing content and writing stories for the Permian Basin.
Read some of Lauren's favorite articles below:
https://www.cbs7.com/2023/03/25/before-during-after-western-united-life-building-implosion/
https://www.cbs7.com/2023/06/19/saturday-night-lights-highlights-2023-fca-all-star-football-game/
https://www.cbs7.com/2023/10/19/permian-basin-international-oil-show-all-work-some-play/
https://www.cbs7.com/2023/10/14/ring-fire-look-annular-eclipse-one-best-spots-country/
Updated: Apr. 27, 2023 at 7:06 PM EDT
|
By
Lauren Munt
and
Jordan Gartner
Authorities have arrested a day care worker after a child recently suffered injuries while in her care.
Updated: Feb. 24, 2023 at 12:09 PM EST
|
By
Micah Allen
,
Lauren Munt
and
Emily Van de Riet
Surveillance video shows the man being dumped into the truck, trying to get off the truck, then falling to his death.