Traffic Anchor / Emmy-Nominated Cleveland Now Host / Friday Football Frenzy Reporter / Assignment Desk Editor / Digital Content Producer
Cleveland, Ohio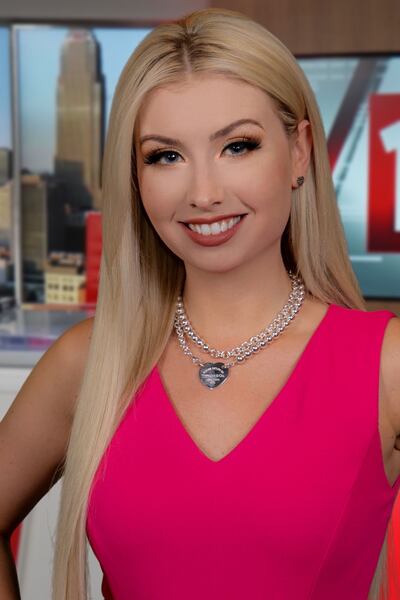 Rachel Vadaj is the Afternoon Traffic Anchor, Emmy-Nominated Cleveland Now Host, Friday Football Frenzy Game of the Week Reporter, Assignment Desk Editor, and Digital Content Producer for 19 News. Hailing from Concord, Ohio but a born and raised Clevelander, she is ecstatic to report in her hometown and dream city.
Prior to joining the 19 News team, Rachel graduated from John Carroll University in 2017 with Cum Laude honors, and as a member of the National Communications Honor Society Lambda Pi Eta and the National Jesuit Honor Society Alpha Sigma Nu.
At college, she was a Reporter, Host, Entertainment Producer, the first female Sports Director/Producer, and the first female President of the campus news organization, JCTV.
Outside of the studio, she was a multiple-award winning journalist for Odyssey and the student newspaper The Carroll News.
Rachel believes in hard hitting, soul searching, truth telling reporting that finds the untold facts, seeks to bring justice, and spotlights the everyday heroes in our world. This is why she sets forth to find and tell the "Google-Proof" stories that you can't find anywhere else, because it has never before been told by anyone else.
Aside from reporting, Rachel's other love is for dance. Her first job was as a ballerina for Ballet San Jose's The Nutcracker before dancing with the Radio City Rockettes for three years at Radio City Music Hall. Rachel took her dance career's final bow as the Captain of the John Carroll University Dance Team.
There are two causes Rachel is a passionate advocate for: anti-bullying and care for companion animals.
After transferring to Riverside High School as a victim of severe bullying, she founded the district's anti-bullying program. While a version of that program still exists a decade after she graduated, Rachel is creating a foundation in an effort to continue supporting children and teens in the local schools.
She is also creating a foundation called Rachel's Rescues to promote the care, safety, and protection of all companion animals, and especially the adoption of companion pets by working with animal advocacy groups, shelters, and humane societies.
Education
Riverside High School - Painesville, OH
John Carroll University - University Heights, OH
Updated: Jul. 9, 2022 at 7:31 AM EDT
|
By
Rachel Vadaj
and
Gray News staff
Navy Fireman 1st Class Beoin H. Corzatt was assigned to the battleship USS Oklahoma, which was moored at Ford Island, Pearl Harbor, when Japanese aircraft attacked the ship on Dec. 7, 1941.
Updated: May. 14, 2022 at 12:01 AM EDT
|
By
Rachel Vadaj
and
Gray News staff
Six ATVs, a Dodge Charger, guns, marijuana, and other drugs were seized at a residence in Cleveland, Ohio as a search warrant was executed on May 12, the Ohio State Highway Patrol confirmed.
Updated: Jan. 1, 2022 at 2:13 PM EST
|
By
Rachel Vadaj
and
Gray News staff
Authorities said he was shot twice in the back.