2 Americans confirmed to be injured in Berlin attack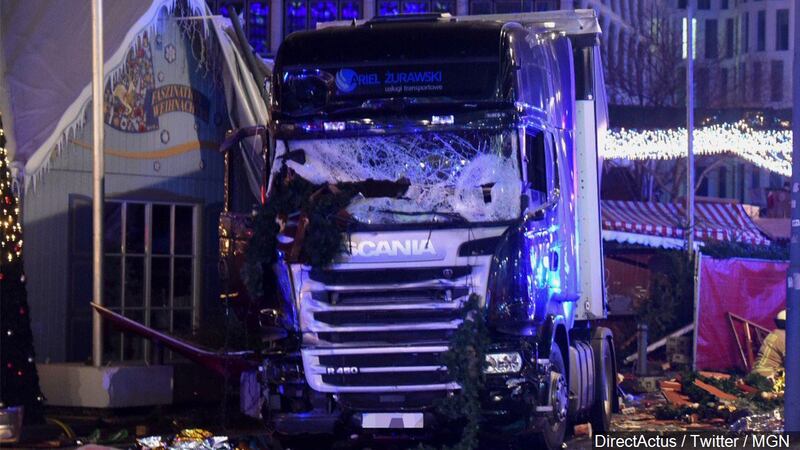 Published: Dec. 22, 2016 at 5:42 AM EST
Authorities across Europe are scrambling to find a Tunisian man wanted as a suspect in Monday's attack on a Christmas market in Berlin.
The search prompted police in Denmark to search a Sweden-bound ferry in the port of Grenaa after receiving tips that someone resembling suspect Anis Amri had been seen there. But police said Thursday they found nothing indicating his presence.
German authorities issued a wanted notice for Amri on Wednesday and offered a reward of up to 100,000 euros ($104,000) for information leading to his arrest.
German officials had deemed Amri, who arrived in the country last year, a potential threat long before the attack. They had been trying to deport him after his asylum application was rejected, and politicians are bickering over what consequences should be drawn.
A U.S. Embassy spokesman confirms to CBS News that two Americans were injured in the attack.
One remains hospitalized, while the other has been released from the hospital.
No Americans have been reported missing.
12 people were killed and 48 injured in the attacks on Monday.