UPDATE: Names released in one of two deadly accidents on W.Va. Turnpike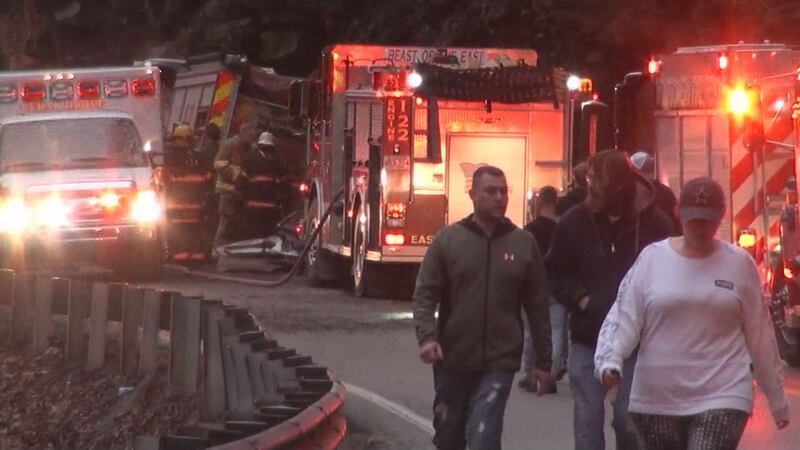 Published: Mar. 24, 2018 at 11:18 PM EDT
The names of the victims involved in a deadly car crash in Kanawha County Saturday evening have been released. West Virginia State Police say James Platte, 49, of Westphalia, Michigan, Tonya Platte, 38, of Westphalia, Michigan and Beatrice Patrick, 77, of Salyersville, Kentucky died in the accident.
It happened around 5:30 p.m. on I-77 southbound near Sharon.
WVSP say turnpike control issued a BOLO for a vehicle traveling northbound in the southbound lanes near Paint Creek Road. Shortly after, a crash was reported. A Chevrolet Malibu, Buick Sedan and a box truck were all involved in the accident.
Troopers say Patrick was driving the Chevrolet Malibu and James Platte was driving the Buick Sedan, with Tonya Platte in the passenger seat.
Witnesses told troopers that Patrick was traveling northbound in the southbound lanes at a high rate of speed when she collided head-on with the Platte's vehicle.
Witnesses then say the Buick went off the roadway and into a box truck, parked on the side of the road and in the process of being towed. The driver in the tow truck, a South Carolina man was in the driver's seat when his vehicle was hit. He was taken to CAMC General with minor injuries.
Two Pratt Volunteer firefighters were killed and three injured responding to the crash.
On the way to the scene, troopers say Pratt fire engine 111 left the edge of the roadway and hit the rock face that borders the highway.
Both accidents are still under investigation by West Virginia State Police.